Lahsuni Paneer Recipe – Paneer Flavoured With Garlic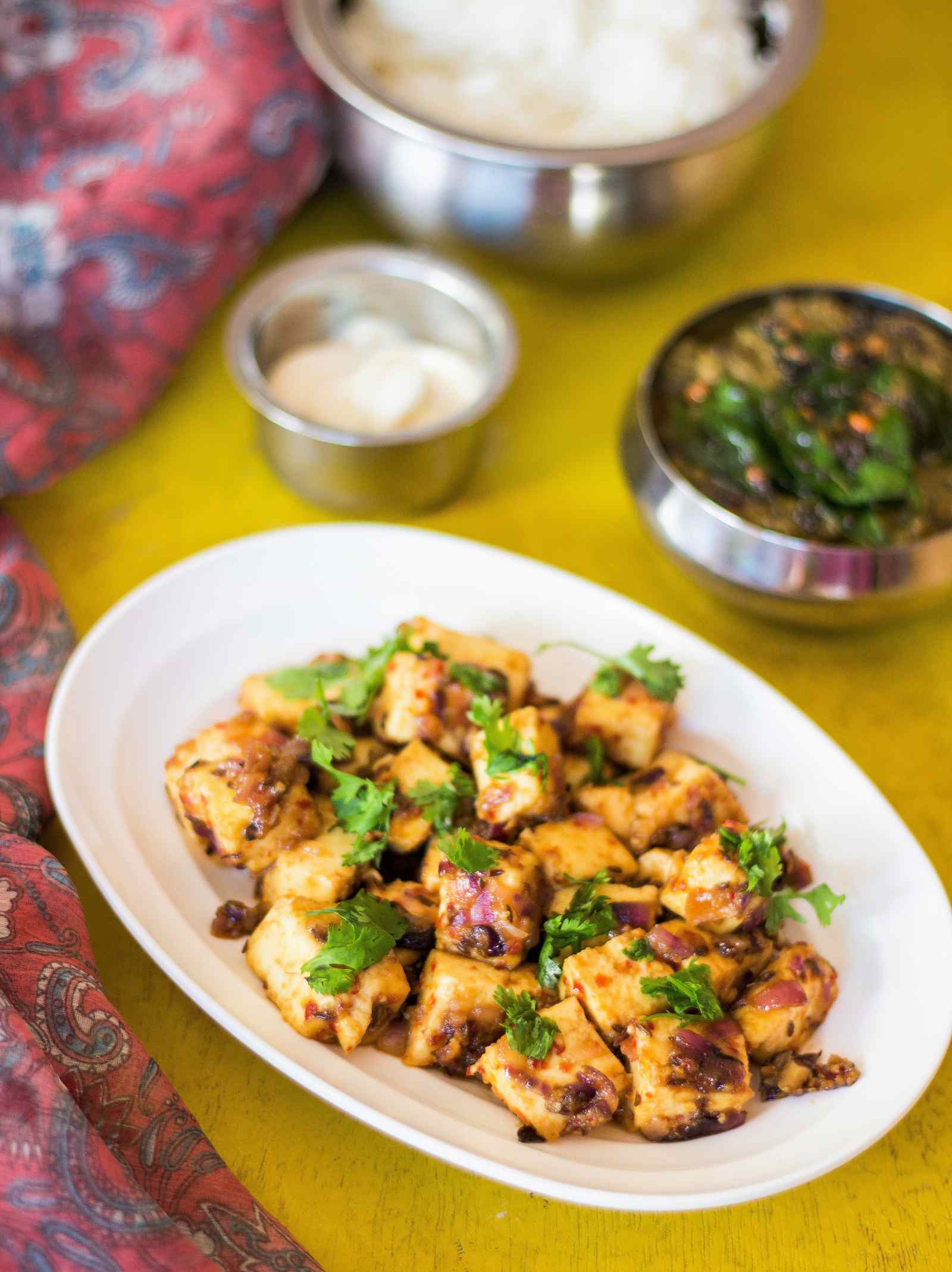 Garlic as an ingredient gives an extra kick to any dish it gets added to. The pungency of garlic goes away with a little bit of cooking and it retains a wonderful taste and flavours any dish beautifully. In this dish, we have used cottage cheese or paneer which is sauteed in a mild garlic and red chilli sauce.  Garlic paneer is a tasty appetizer recipe that can be prepared in less than 15 minutes.
Paneer is easy to make at home and can be prepared and kept in an airtight box for up to 4 days. 
Serve freshly prepared Lahsuni Paneer for a weekend meal along with Parathas, Punjabi Dal Tadka and Red Cabbage Carrot, Sprout and Onion Salad for a complete meal.
If you like this recipe, here are a few more Paneer Recipes: