Kuvale Sasam Recipe – Konkani Ash Gourd Curry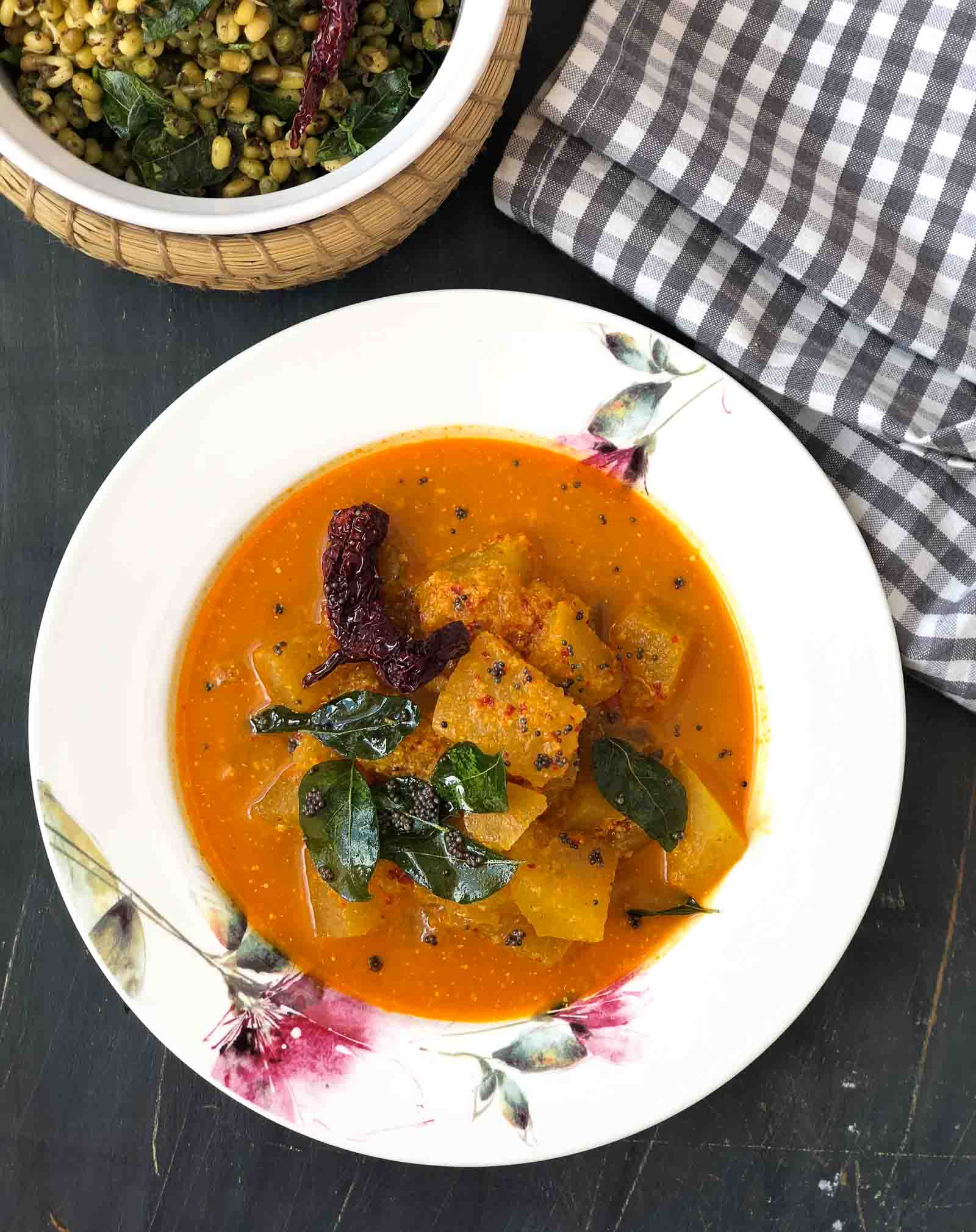 Kuvale Sasam Recipe is essentially a Konkani Style Ash Gourd Curry made with a curry of coconut, red chillies and mustard seeds that adds sharpness to the dish. 
The ash gourd is pressure cooked and then combined along with this freshly ground masala and finished off with a lovely tadka of mustard seeds, red chillies and crispy curry leaves that add character to the dish. 
Did you know: Ash Gourd is a highly nutritive vegetable packed with vitamin B and C along with minerals like calcium, potassium, iron and phosphorous. With its good fibre content Ash Gourd helps in keeping the stomach free of ulcer and intestinal parasites. It also aids in weight loss and helps in fighting against mental illnesses like anxiety, insomnia, neurosis and paranoia.
Serve Kuvale Sasam Recipe along with Steamed Rice, Beetroot Poriyal Recipe (Stir Fried Beetroot) and Curry Leaves Buttermilk Recipe – Curry Patta Chaas Recipe for your everyday meal.
If you like this recipe, you can also try our other Konkani Recipes such as: