Kovakka Thoran (Poriyal) Recipe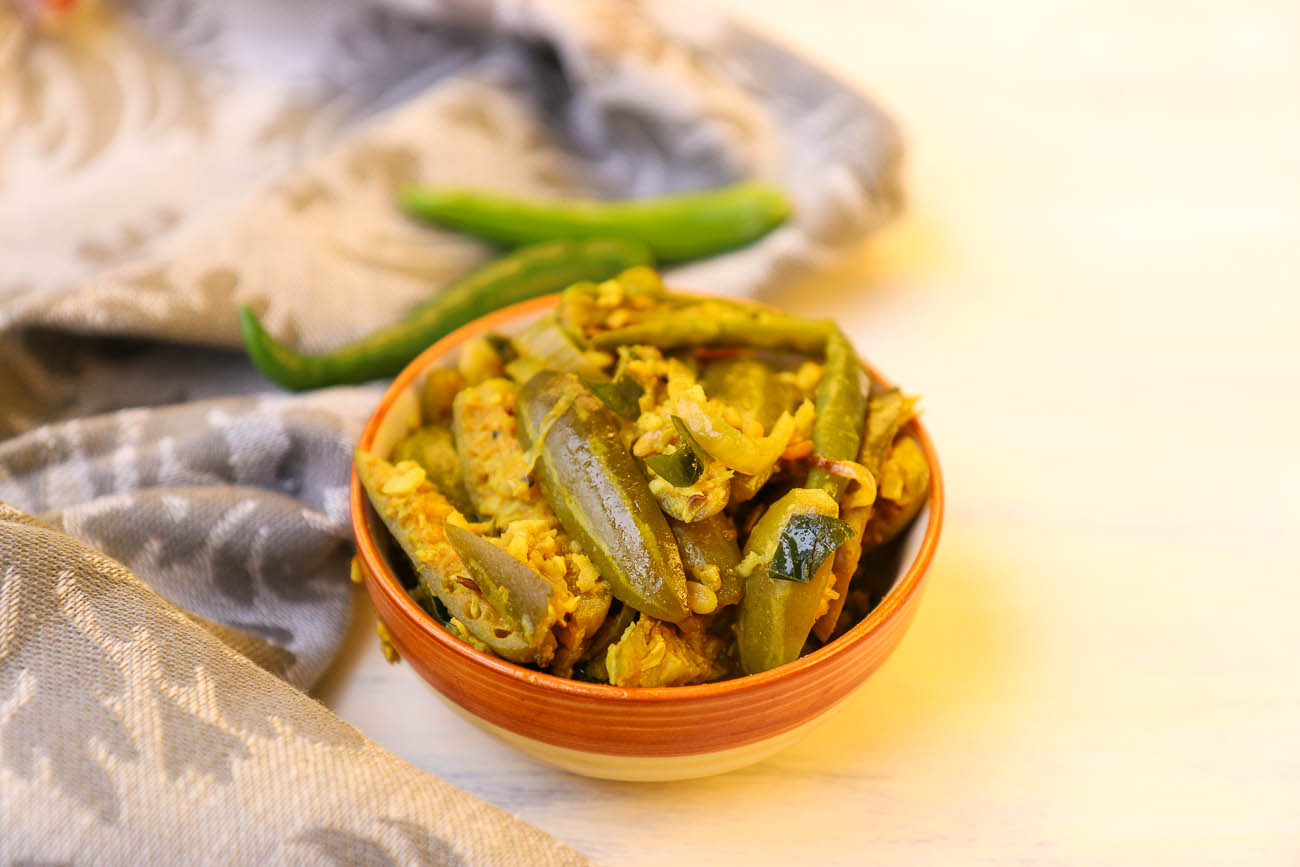 To begin making the Kovakka Poriyal Recipe, we will first steam the vegetable with salt in the pressure cooker adding just about 2 tablespoons of water or a steamer until it is soft and cooked.
In a blender, make a coarse mixture of the coconut, one sprig of curry leaves, green chillies and cumin seeds.
Combine the coconut mixture into the steamed kovakka and keep aside.
The final step is to make the seasoning. Heat a small pan with a teaspoon of oil; add in the mustard seeds and allow it to crackle.
Once it crackles, stir in the other sprig of curry leaves and the turmeric powder. Turn off the heat and pour this seasoning into the Kovakka Poriyal mixture. (If you are adding onions, then you can add it along with the seasoning after the mustard crackles. Sauté until the onions turn soft)
Stir to come well and check the salt levels and adjust to suit your taste.
You can serve the Kovakka Thoran (Poriyal) along with Phulka's or even a Bowl of Steamed Rice and Pumpkin Sambar.