Konkani Style Karate Batate Puddi Sagle Recipe – Bitter Gourd & Potato Curry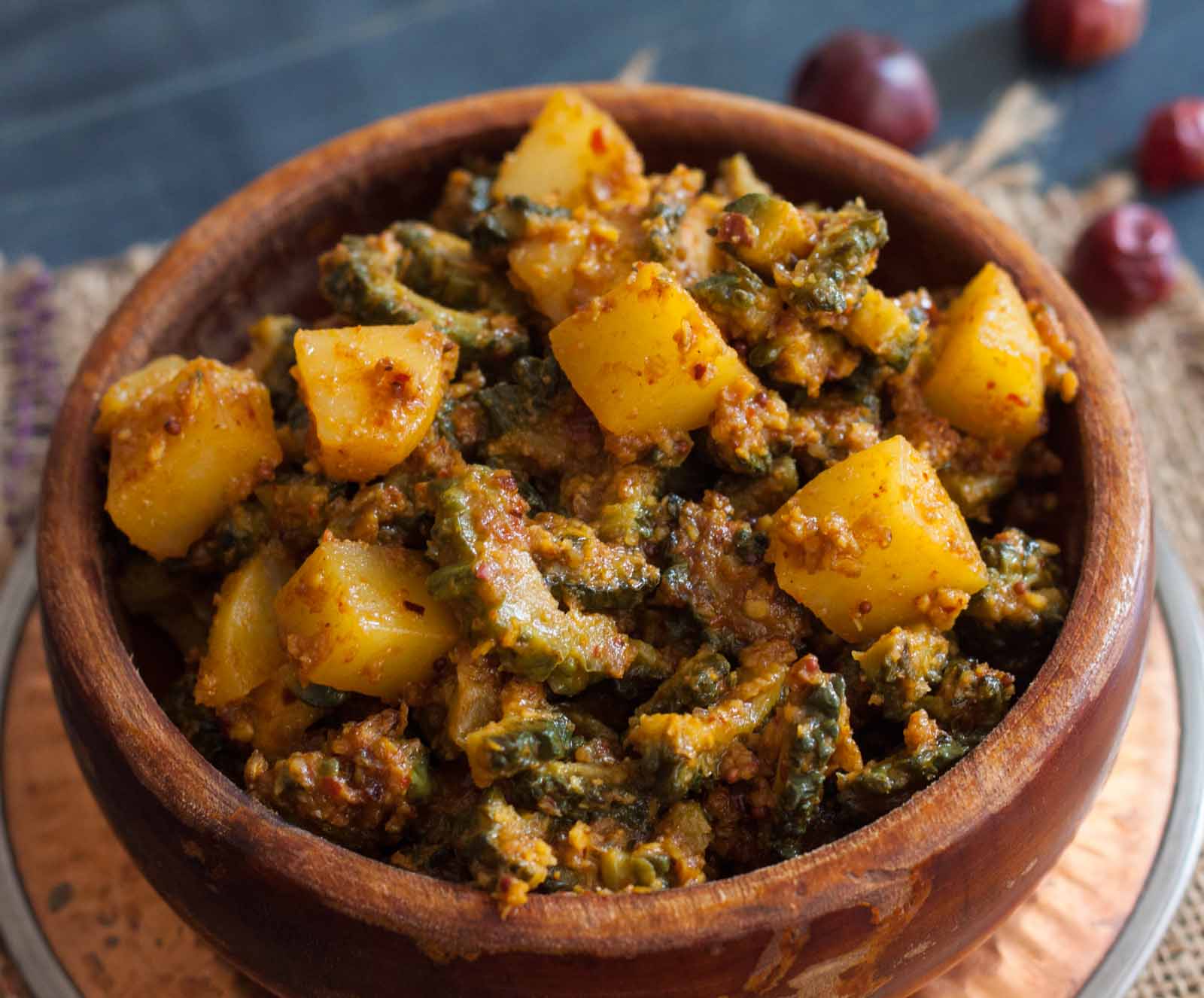 Karate Batate Puddi Sagle is a simple and delicious konkani style bitter gourd side dish. Konkani cuisine predominantly uses coconut in its recipes. Bitter gourd is one of the vegetables not preferred by many. However, the freshly prepared spice mix along with grated coconut adds a wonderful flavour to the otherwise boring bitter gourd.
Serve the Karate Batate Puddi Sagle along with Steamed Rice and Kollu Rasam Recipe (Nourishing HorseGram Stew) with a cup of curd for a weeknight dinner.
Other recipes that you can prepare with Bitter Gourd are: