Kerala Kadala Curry Recipe – Spicy Chickpeas in Coconut Curry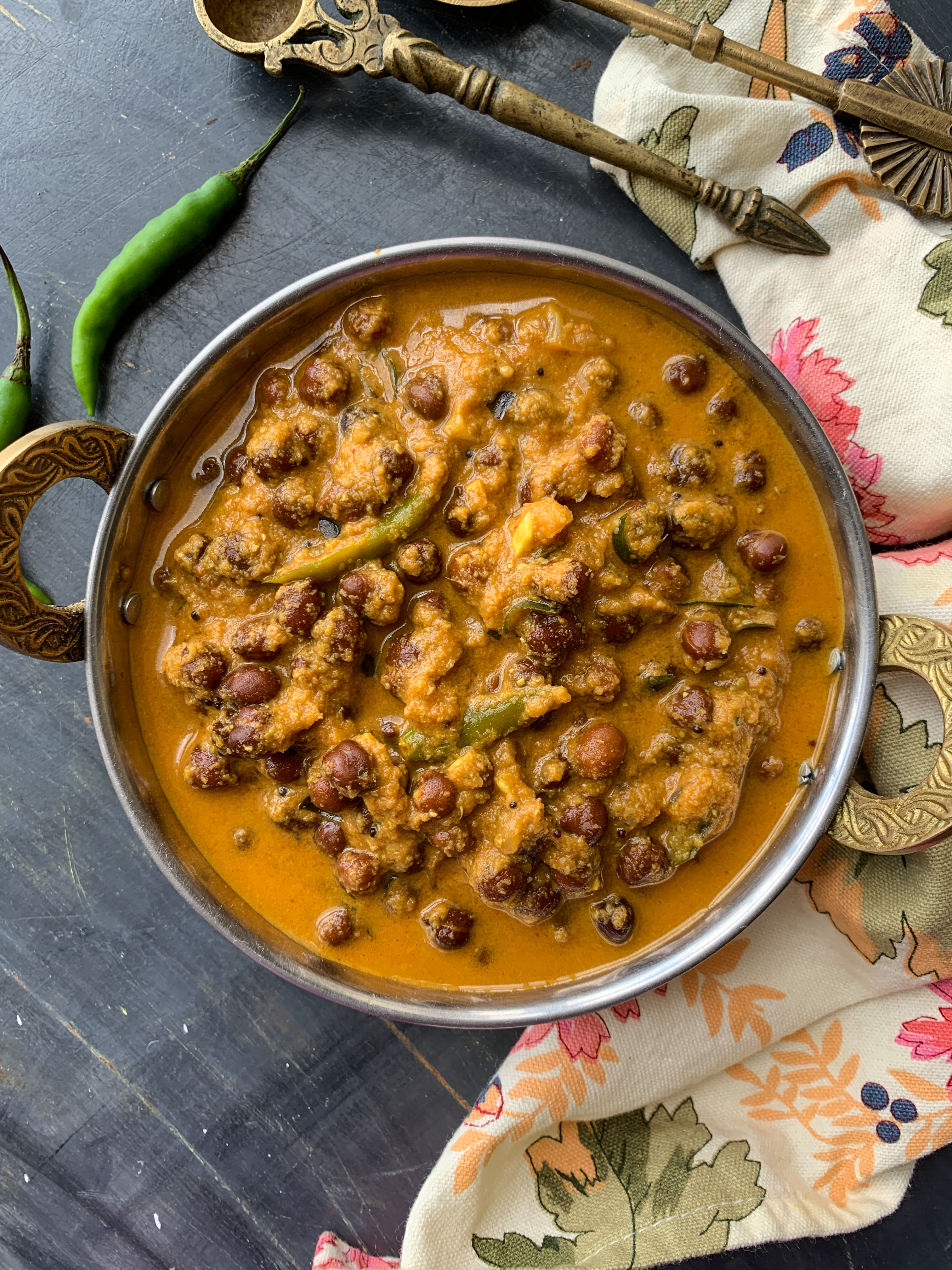 Kerala Kadala Curry Recipe is a delectable recipe that is a popular dish from the Kerala Cuisine. Kadala in this dish means chickpeas and most popularly the kala chana or the brown chickpea is used to make this dish. The coconut is ground along with fennel and coriander seeds and then cooked along in a gravy that has flavours coming from baby onions, green chillies and curry leaves along with the addition of cooking it in coconut oil.
The simple and yet delectable flavours make this Kadala Curry absolutely lip smacking delicious. 
Serve the Kerala Kadala Curry along with Puttu for a delicious breakfast, lunch or dinner or even make it for the festival of Onam.
Here are a few more Kerala delicacies to try