Jowar Bajra Garlic Roti Recipe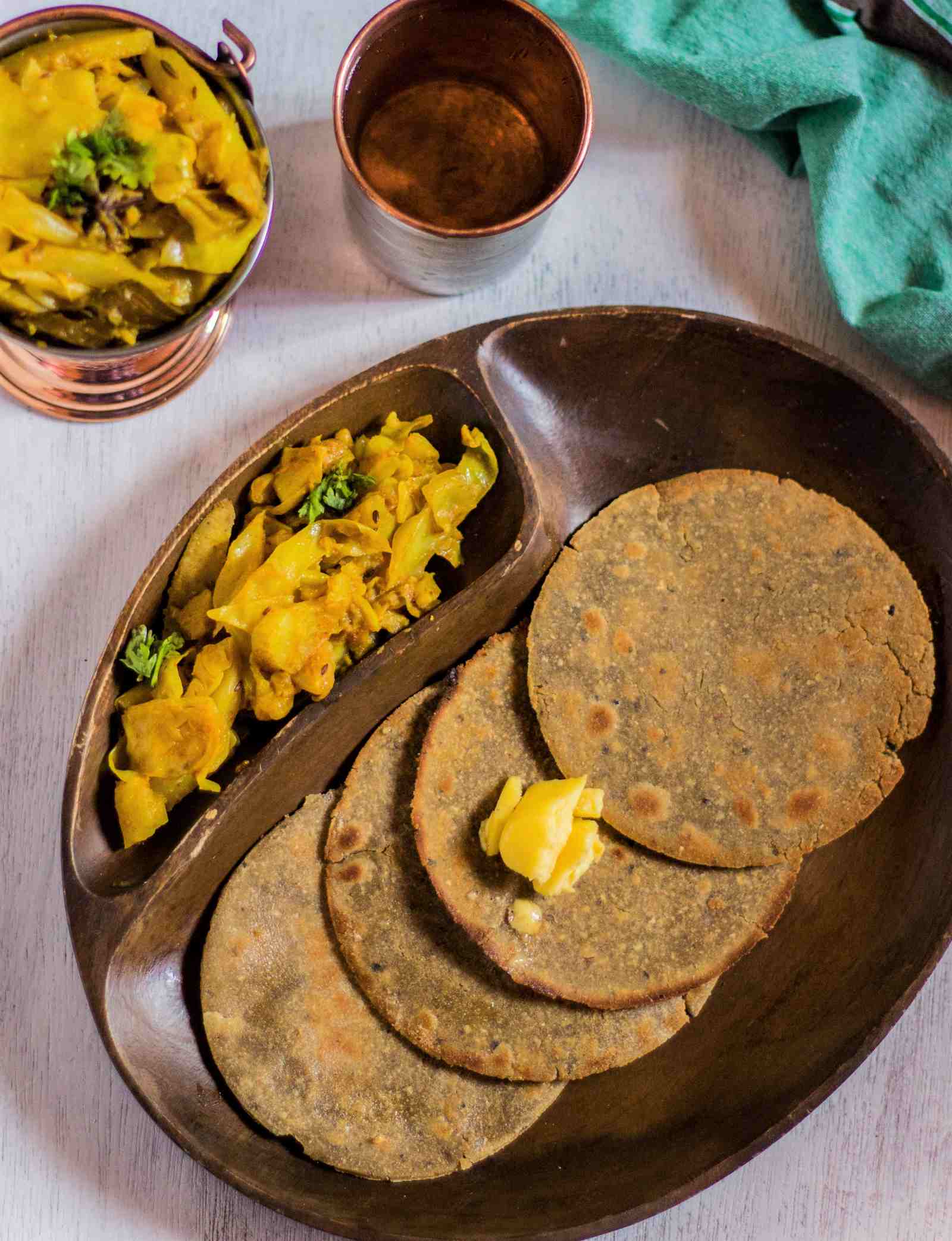 Jowar Bajra Garlic Roti is a healthy breakfast or lunch recipe made with Jowar flour also known as Sorghum flour, Bajra flour and garlic powder for flavouring (you can also use finely minced garlic). This roti is a Diabetic friendly recipe as it contains millet flours are known to be made of complex carbohydrates – which means the release of sugar to the system will be slow which aids in managing diabetes. 
Serve Jowar Bajra Garlic Roti Recipe along with Mixed Vegetable Kurma for breakfast.
You can even serve it for a Healthy lunch along with Horsegram Dal Recipe – Kulith/Kollu Dal and Raw Jackfruit & Peanut Masala Poriyal Recipe With Sambar Powder for a healthy Diabetic friendly meal.
If you liked the Jowar Bajra Garlic Roti Recipe, you can try more such Roti recipes like