I'm a Former Bartender and This Hard-to-Find Ingredient Is My Secret for Perfect Summer Sips (Here's Where to Get It)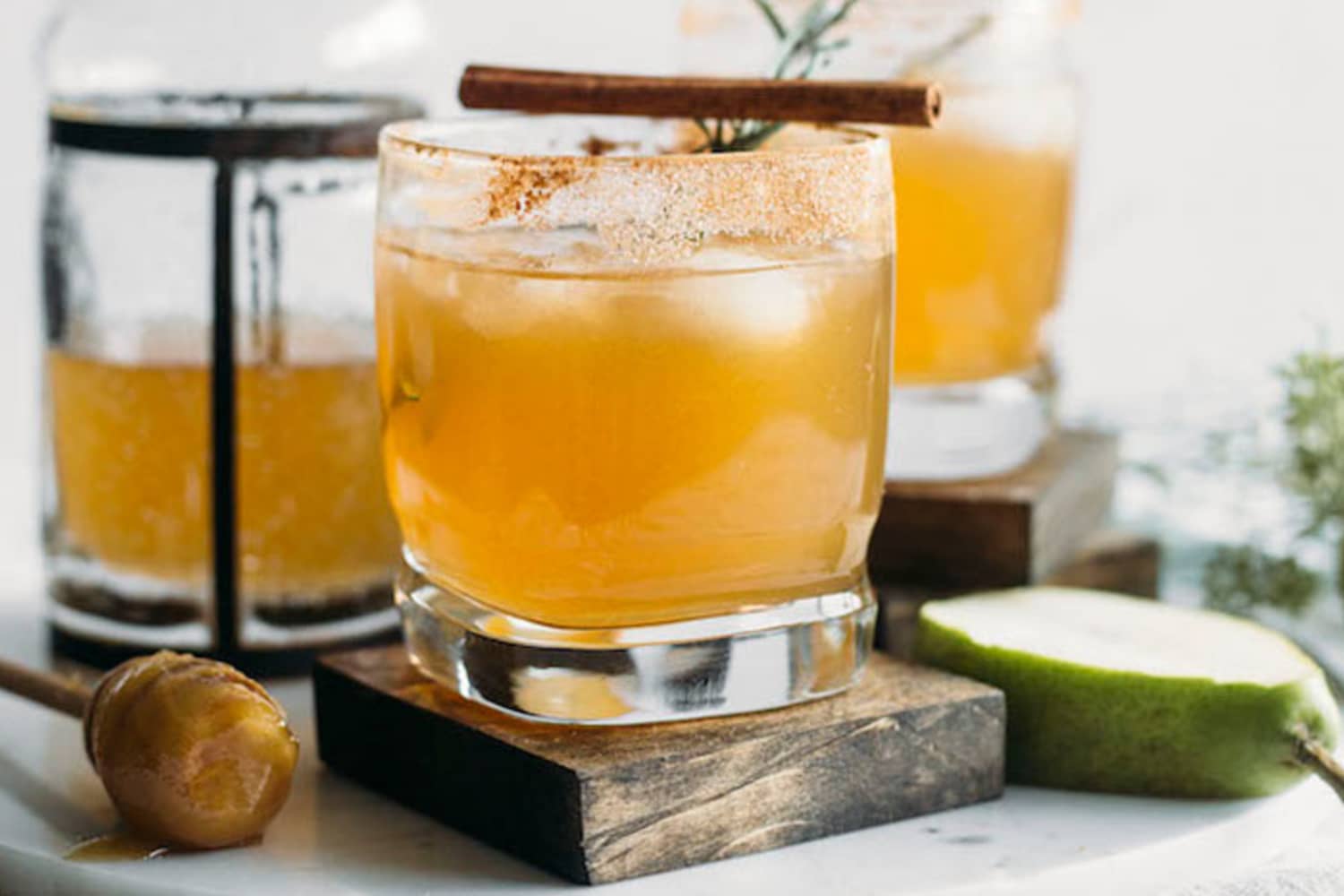 We independently select these products—if you buy from one of our links, we may earn a commission. All prices were accurate at the time of publishing.
I know it's an unpopular opinion, but I'm usually not a fan of the warm weather: Terrible air conditioning units coupled with the brutal New York City summers makes for a sweaty, humid couple of months. However, the one part of late spring and summer that I do look forward to every year is the slew of incredibly delicious cocktails, mocktails, and other warm weather drinks that I know I'll be guzzling. Over the years, I've become a more seasonal drinker: I opt for crisp pilsners and bitter IPAs during the fall; stouts and Irish coffees during the winter; and Mexican lager and rum-, tequila-, and gin-based cocktails during the spring and summer — because there's nothing better than sipping on a citrusy, delicious drink in the heat. (Oh, and whiskey all year round, because whiskey rocks.) Lately, a friend turned me onto a cool new product from Yuzuco, a California-based brand that sells premium yuzu juice straight from Japan.
If you're not familiar with yuzu, it's a citrus fruit with a unique flavor that's primarily grown off the coasts in mountainous regions of Japan. It's tart, floral, and is perfect for adding to just about anything that calls for a little acidity. Their 100-percent yuzu juice is terrific, but I recently polished off (and fell in love with) a bottle of their Yuzu Super Juice, which is made with unpasteurized Japanese Yuzu Juice blended with acids from different citrus fruits. It's my new go-to swap for lime juice in pretty much all of the cocktails I've been drinking at home. And, despite the bout of cold weather NYC has been getting recently, the bright yuzu taste has me dusting off my floral shirts and packing away sweaters as we speak.
This Yuzu Super Juice is one of your best bets for finding the ingredient stateside, since even though I live in the city, yuzu is difficult to find, and it's even harder in a lot of other parts of the country. Having this juice on hand is an awesome way to elevate your cocktails that already call for certain citrus additions — subbing yuzu for lime in a margarita is a great entry point into the ingredient — but I've also been really pleased with a few rum-based yuzu drinks I've tried (check out my Yuzu Mai Tai above, and ignore my messy countertop). I'm also a huge fan of mixing it with darker spirits that you might not automatically associate with citrusy flavors. If you've ever had a Gold Rush, you know that the combo of bourbon, lemon, and honey is tough to beat — well, it's even tougher to beat when you swap yuzu into the mix. And, cocktails aren't the only ways to use this stuff: It's also a huge flavor bomb when splashed into a glass of sparkling water or a mocktail (after all, you've gotta stay hydrated on those hot summer days) and it's terrific for adding to marinades for an added level of fruity complexity.
So, if you're looking for what I think is a perfect, affordable ingredient for summer sipping — and elevating your cocktails, mocktails, soft drinks, and marinades year round — look no further than the Yuzu Super Juice from Yuzuco.