I Tried Dolly Parton's 5-Layer Casserole Dinner Recipe, and It's the Shortcut Dinner I've Been Missing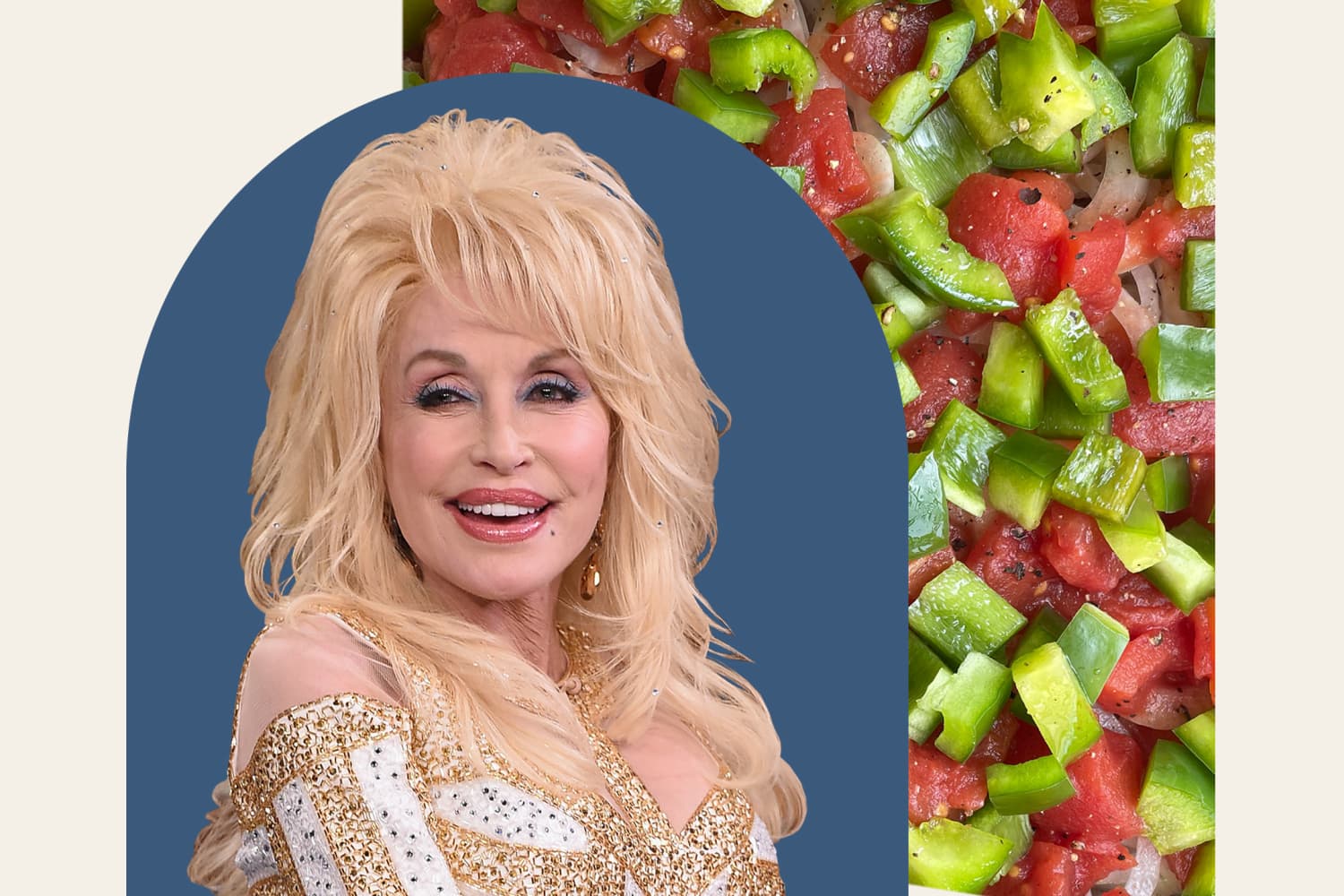 We independently select these products—if you buy from one of our links, we may earn a commission. All prices were accurate at the time of publishing.
International superstar Dolly Parton may be best known as a musician, actor, and flamboyant dresser, but at this point, I think "food influencer" could be added to that list. Last month, I tried her famous coleslaw (it was delicious!) and this month, cooks are buzzing about what's rumored to be her signature super-simple 5-Layer Casserole Dinner. Inexpensive and quick to prep, it's easy to see why so many people are intrigued by this recipe.
As someone who rarely eats beef and lists green peppers as one of their least favorite foods, I knew this recipe would be fighting an uphill battle to impress me. Still, I needed to know what all the fuss was about. So, I got to work slicing and dicing to have this casserole ready by lunchtime.
How to Make Dolly Parton's 5-Layer Dinner
To make this casserole, first gather your ingredients. You'll need a pound of lean ground beef, 3 large russet potatoes, 2 large onions, a 15-ounce can of chopped tomatoes (or 2 fresh tomatoes), and 1 1/2 green bell peppers.
To start, preheat your oven to 350°F and grease a 9×13-inch baking dish with butter or cooking spray. Peel and thinly slice your potatoes and onion, and chop your green bell peppers and tomatoes (if you're using fresh ones). Cook your beef in a hot skillet until no pink remains.
When all your ingredients are prepped, you can begin building the casserole. Start by spreading your sliced potatoes into an even layer on the bottom of your prepared baking dish, then drizzle with olive oil and season with salt and pepper. (You'll continue to season with salt and pepper for every additional layer added!) Next, add your cooked beef, followed by the sliced onions, chopped tomatoes, and chopped bell peppers, all in even layers. Cover your casserole tightly with aluminum foil and bake for 2 hours.
My Honest Review of Dolly Parton's 5-Layer Dinner
Before making this recipe, I had a strong feeling that I wasn't going to enjoy it. I wasn't crazy about the ingredients, and the combination didn't seem particularly inspired. Not to mention, salt and pepper were the only seasonings! But after removing the aluminum foil from the cooked dish, the scent of sweet onions filled my kitchen, and I began to rethink my assumption.
Turns out, I did like it! The combination of savory beef, creamy potatoes, sweet onions, earthy peppers, and acidic tomatoes struck an impressive balance of flavors that kept me coming back for bite after bite. I added some of my favorite hot sauce to my serving and polished it off within minutes. Could it use a couple spoonfuls of herbs and spices? Sure. But for the time it took to prep and assemble, it delivered a perfectly tasty, warming, and satisfying meal that could easily feed six hungry people. Dolly, I'm sorry I ever doubted you!
3 Tips for Making Dolly Parton's 5-Layer Dinner