Hyderabadi Bagara Baingan Recipe – Brinjal In Spicy Peanut Curry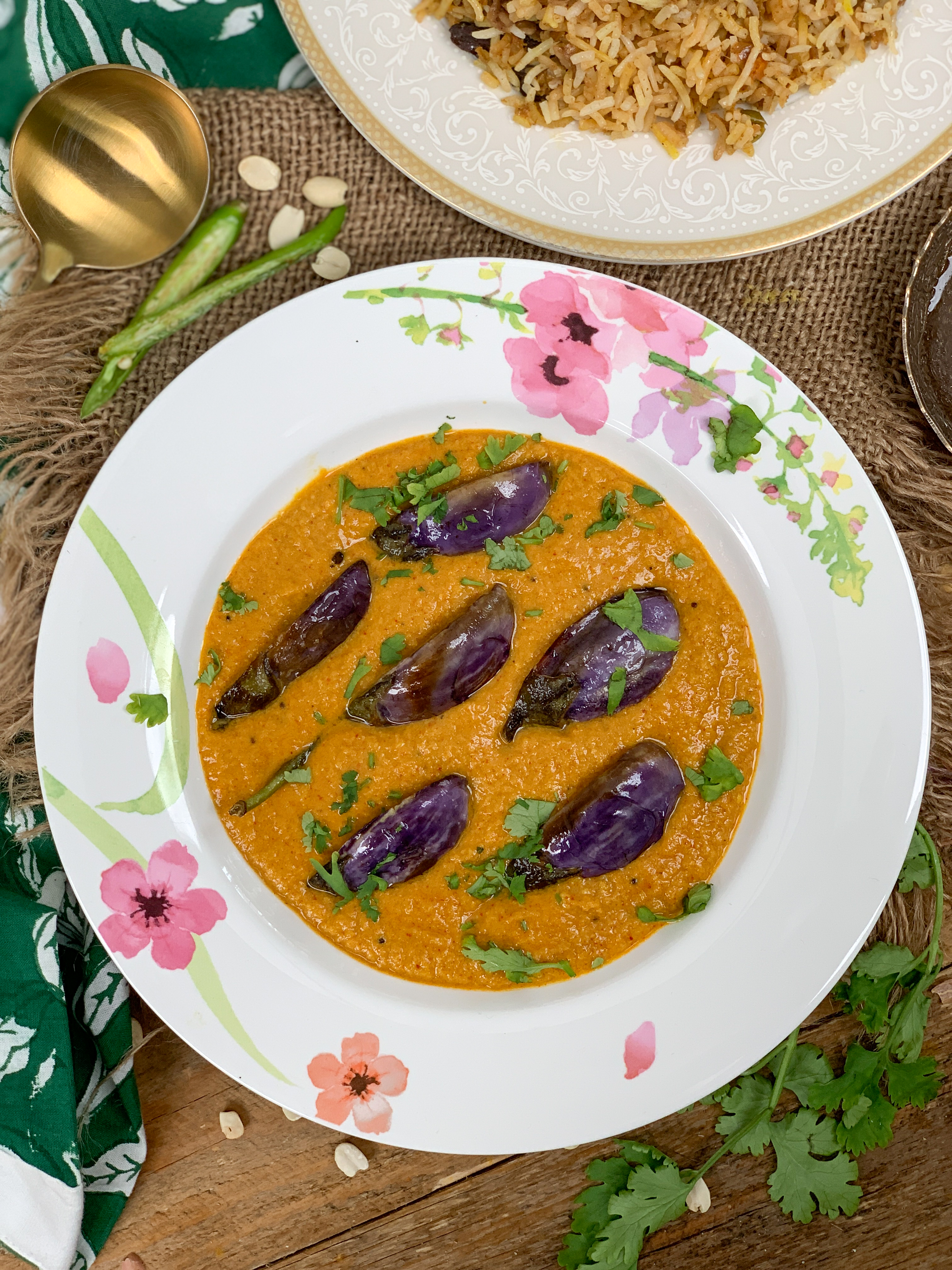 Hyderabadi Bagara Baingan is a delicious preparation that is made from roasted brinjal/eggplant/ baingan. The base curry of the Bagara Baingan recipe is made from tamarind, peanuts and sesame seeds.
If you are looking for a delicious vegetarian curry to serve along with your Biryani, then this spicy and tangy curry is your go to dish.
The gravy is a little thick in consistency and you can adjust the consistency according to your taste and preference. The golden and yellow hue of the gravy makes it inviting to dig in. Hyderabadi Bagara Baingan goes well with all kinds of biryanis, pulaos and Indian breads. 
Serve Hyderabadi Bagara Baingan Recipe along with Hyderabadi Vegetable Biryani and Tomato Onion Cucumber Raita to make a delicious meal for your festival. 

If you like this recipe, then you can also try other Baingan/Eggplant Recipe, that can be made for your everyday meals: