Homemade Tater Tots Recipe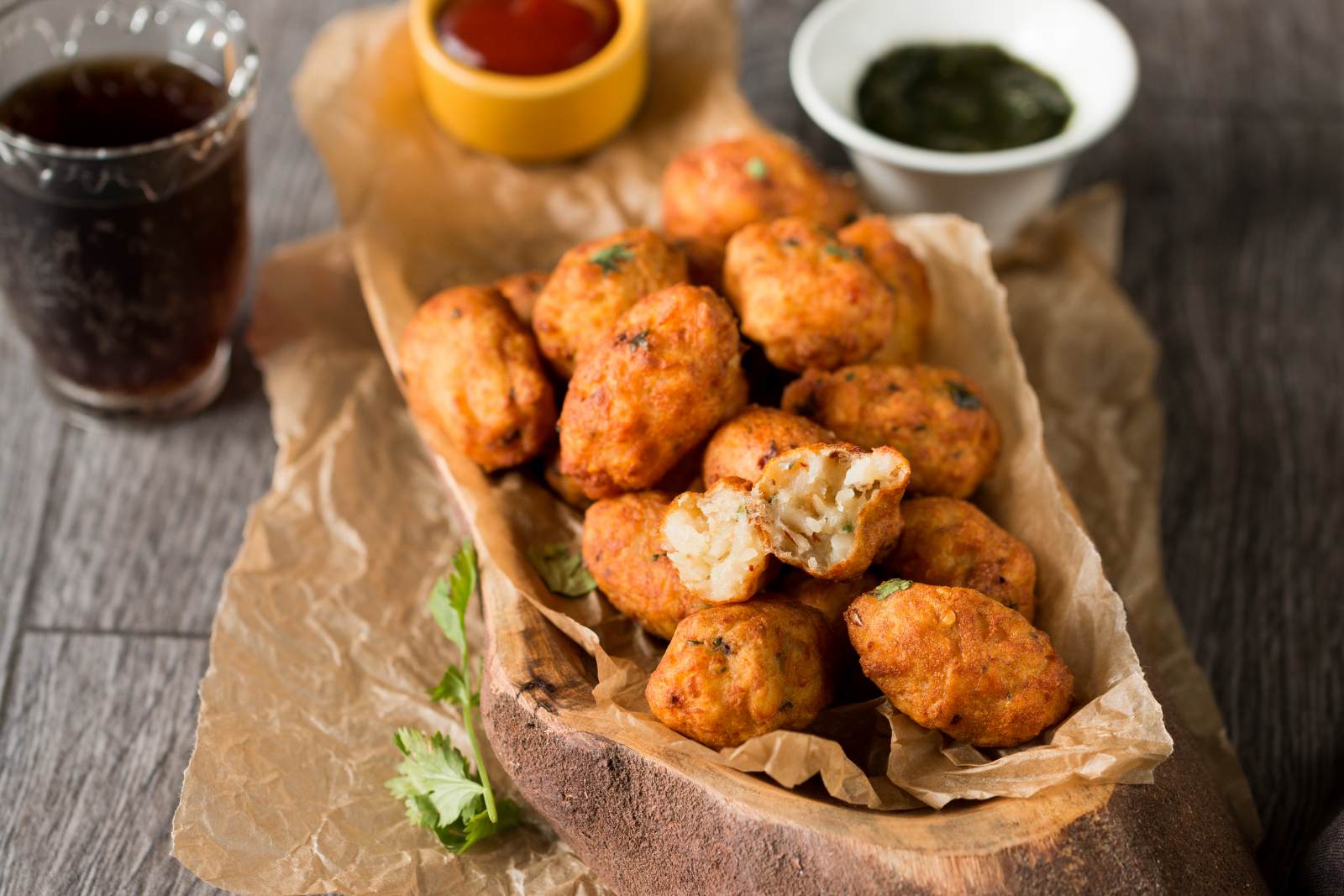 To begin making the Homemade Tater Tots Recipe, scrub potatoes thoroughly and wash them until clean. Peel the skin of the potatoes and we will not parboil the potatoes in hot water. In a large saucepan, add the potatoes and boil it brisk for about 5 to 7 minutes. After 5 to 7 minutes the potatoes would have boiled through slightly, but firm.
Once boiled, water the potatoes until cold water and pat dry. This process will cool the potatoes a little.
Once slightly cooled, grate the potatoes into a large mixing bowl. Add the garlic powder, onion powder, dried oregano, red chili flakes, fresh coriander leaves, salt to taste, all purpose flour, rice flour and mix well to form a dough like consistency.
The next step is to shape the potatoes and deep fry the tater tots. Grease your fingers and palm with oil and shape the potatoes into bite size ovals (cylinders).
Heat oil in a pan for deep frying over medium heat. Carefully drop each one of the shaped Tater Tots in oil and fry them on medium heat until golden brown on all sides.
Once done, remove the Tater Tots from the oil and place it on kitchen paper towels to absorb the excess oil.
Serve the Tater Tots with tomato ketchup or a Sichuan Style Bird Eye Chili Sauce as a tea time snack or as an appetizer for parties.