Homemade Stovetop Granola Recipe Using Jaggery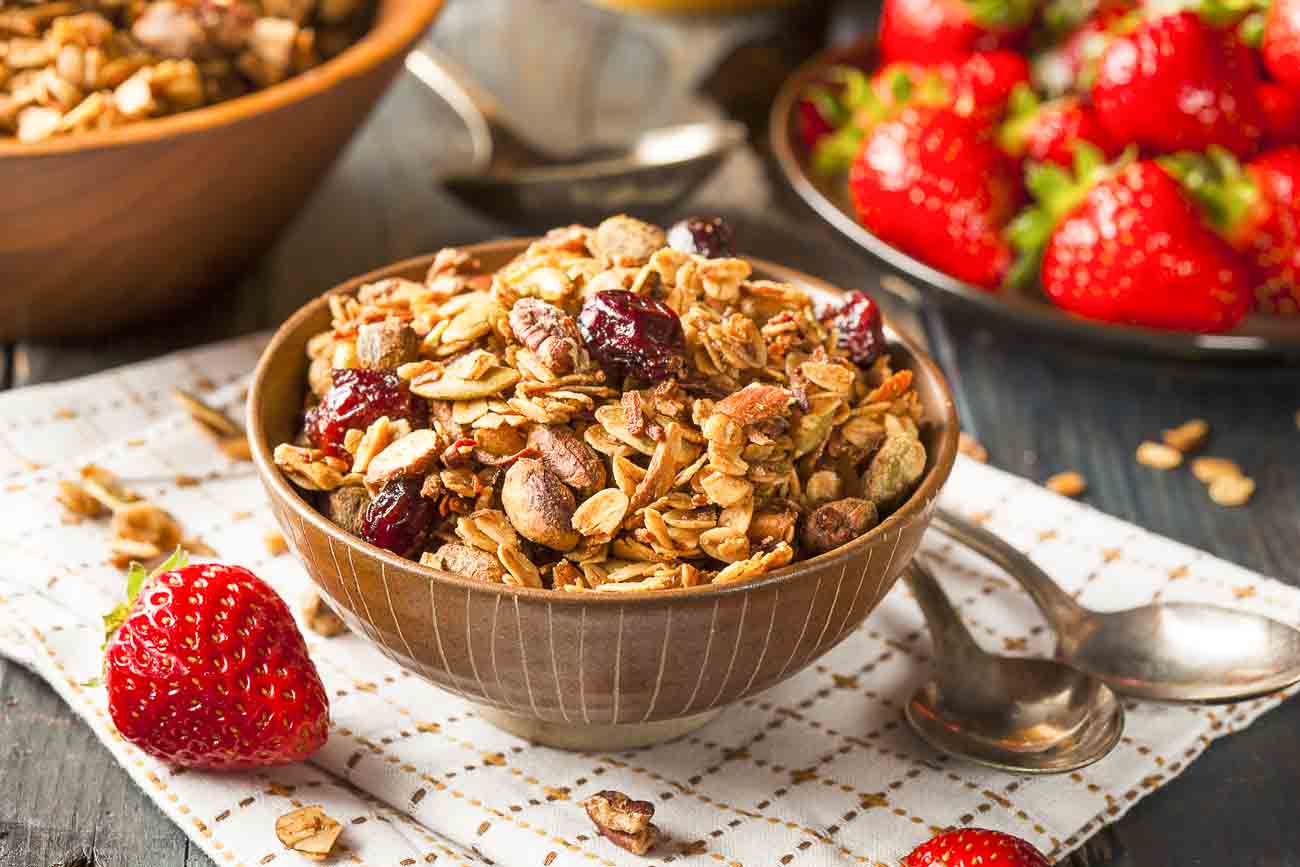 To begin making the Homemade Stovetop Granola Recipe using Jaggery, start by dry roasting the oats in a wide pan, till it gives off an aroma. Once done, set it aside.
Next, roast the nuts and seeds separately in the same pan with a tablespoon of oil, till they are lightly browned. Set this aside as well.
Now add jaggery to a wide deep bottomed pan and heat it on a very low heat, till it melts completely.
Add the roasted oats to the jaggery in the pan and mix well till they they blend together. Keep stirring the mixture continuously to prevent any burning.
Once the jaggery and oats mix well, add in the nuts, cranberry, dates and seeds. Continue to roast all the ingredients on low heat, till the jaggery gets caramelized and the granola turns dark golden brown.
Now add corn flakes to the mixture and mix well again. Turn of the heat and continue tossing all the ingredients together for another minute or two.
Finally, cool the Stovetop Granola completely and transfer it to an airtight jar.
Serve the Stovetop Granola for breakfast or snack bar and enjoy its delicious crunchiness along with milk.