Gujarati Dhokla Pizza Recipe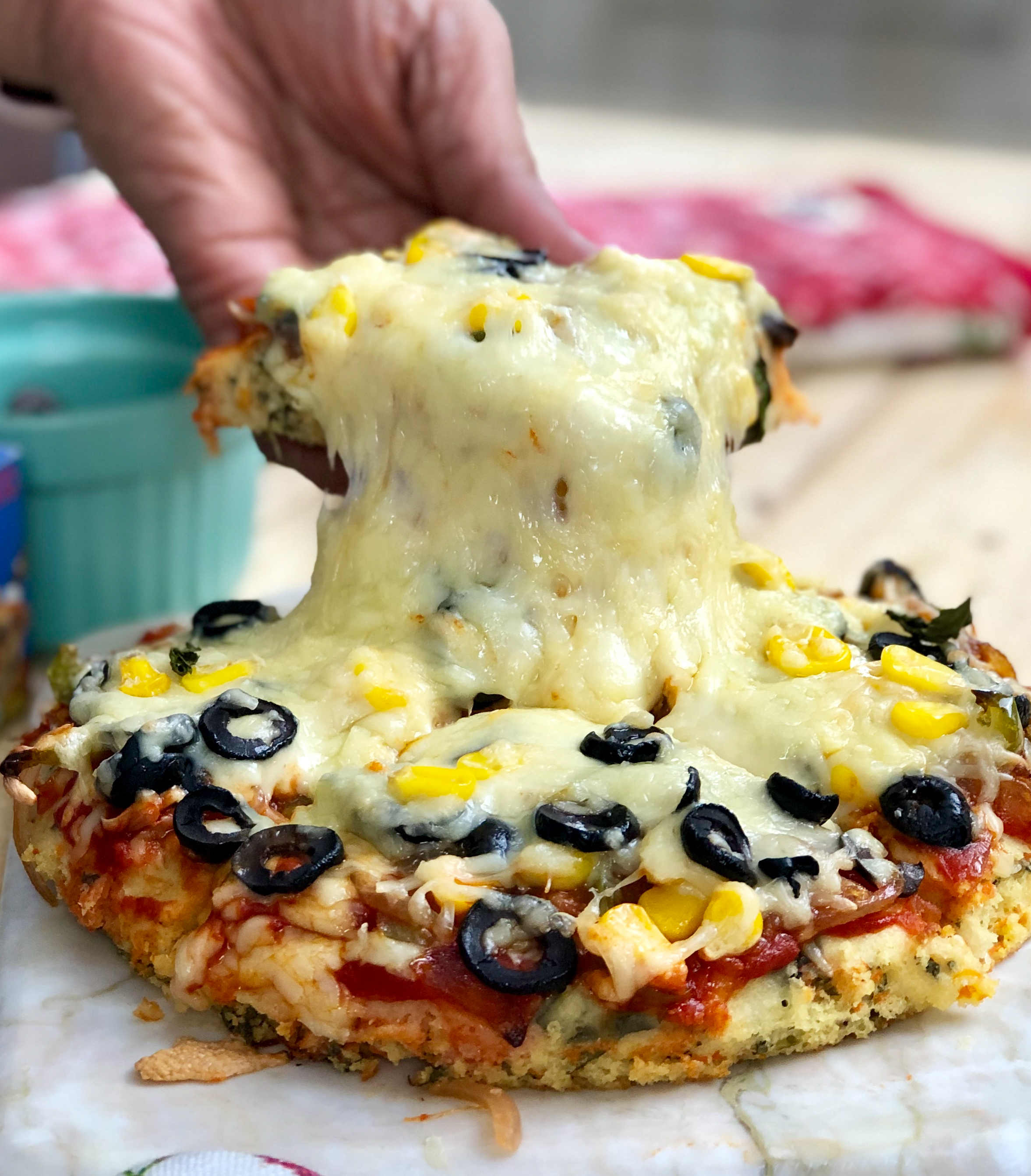 To begin making the Gujarati Dhokla Pizza Recipe we will first make the Khatta Dhokla.
Soak rice, urad dal and chana dal all together for about 5 to 6 hours.
After six hours, add the soaked rice and dal along with curd, 1 green chilli, ginger and salt to taste into a mixer grinder and grind to a smooth batter. Ferment the batter for 8 hours to overnight.
The curd actually helps in making the batter a little sour.
After the batter has fermented, add the grated carrots, green chillies, mint leaves and mix well to combine.
Place a dhokla steamer with little water on heat to steam the Khatta Dhokla in.
Spoon the batter into a greased dhokla plates and steam it on high heat for 10 minutes.
So while the dhokla is steaming, we will prep the toppings for the pizza.
Add oil into a preheated pan; add the onions and capsicum and saute on medium heat until the onions turns soft and get's a caramelized texture. Once done, turn off the heat and keep aside.
Preheat the oven to 220 degrees celsius for 10 minutes.
Now check if the Khatta Dhokla is cooked. You will know its done, when you put a tester like a knife and it comes out clean.
Let the dhokla cool for 5 to 10 minutes before removing from the steamer and place it on a baking tray.
Smear the dhokla with the tomato basil sauce, top it with the caramelized onions and capsicum and sprinkle some sweet corn and black olives around. Top the Dhokla with some grated cheese and bake for 8 to 10 minutes till the cheese melts.
Remove the Gujarati Dhokla Pizza and cut into slices and serve immediately.
Serve Gujarati Dhokla Pizza as an appetizer for your next party along with other fusion appetizers such as Veg Noodle Pakora and Macaroni Chaat. You can also serve an Aam Pannaalong with these snacks.