Grilled Tofu Satay Recipe With Peanut Dipping Sauce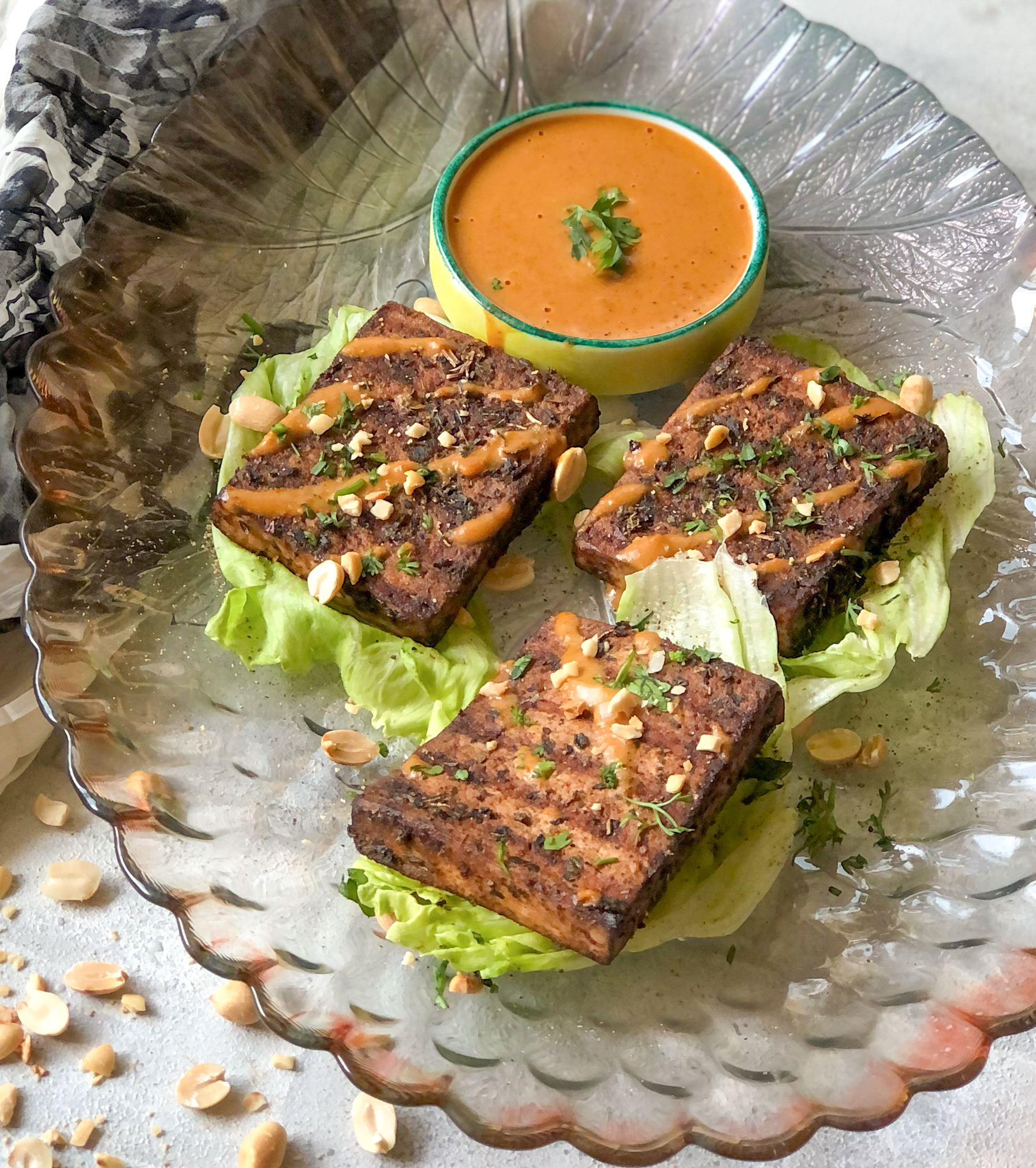 The Grilled Tofu Satay recipe is simple, quick and healthy appetizer that you can make for your parties.
Marinated and grilled Tofu topped with the peanut dipping sauce that is made from peanut butter and coconut milk makes this recipe wholesome and nutritious.
Just have a the dipping sauce ready, along with the lettuce and the marinated tofu and you are ready to start your vegetarian grilling party for summers or winters.
Serve Grilled Tofu Satay Recipe (Wrapped in Lettuce with Peanut Dipping Sauce) with Stuffed Portobello Mushrooms Recipe with 7 Grain Rice and Sprout Salad or Bulgur Wheat Stuffed Mini Pepper Recipe for parties.
If you like this recipe, here are more similar recipes to try