Goan Style Patol Bhaji Recipe- Green peas Curry Recipe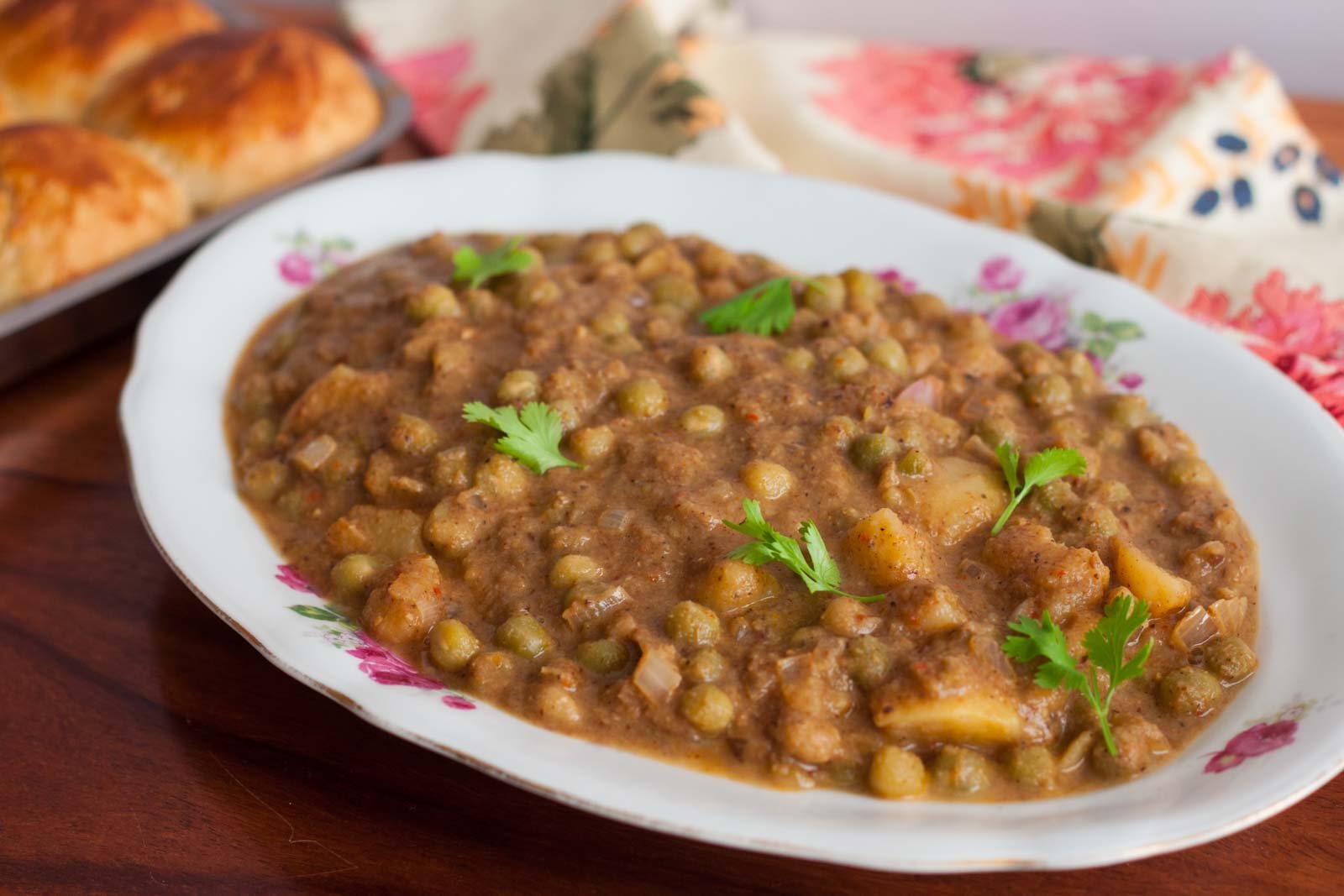 Goan Style Patol Bhaji Recipe is a popular dish available in most of the tea stalls. The bhaji is usually had with Pav for breakfast.
The dish is made with dried green peas and cooked along with ground masala that are roasted first. By roasting the spice you will able to develop a nice aroma in the curry as well. The patol bhaji is usually served side by side with sukhi bhaji.
Did you know:Green peas are good source of iron and potassium. As it is less in fiber, it helps in lowering the cholesterol level and Blood sugar levels.
Serve the Goan Style Patol Bhaji Recipe along with sukhi bhaji and Homemade Whole Wheat Pav Recipe / Ladi Pav by the side to enjoy your morning breakfast.
If you are looking for more Goan recipes here are some :