Goan Bimbla Uddamethi Recipe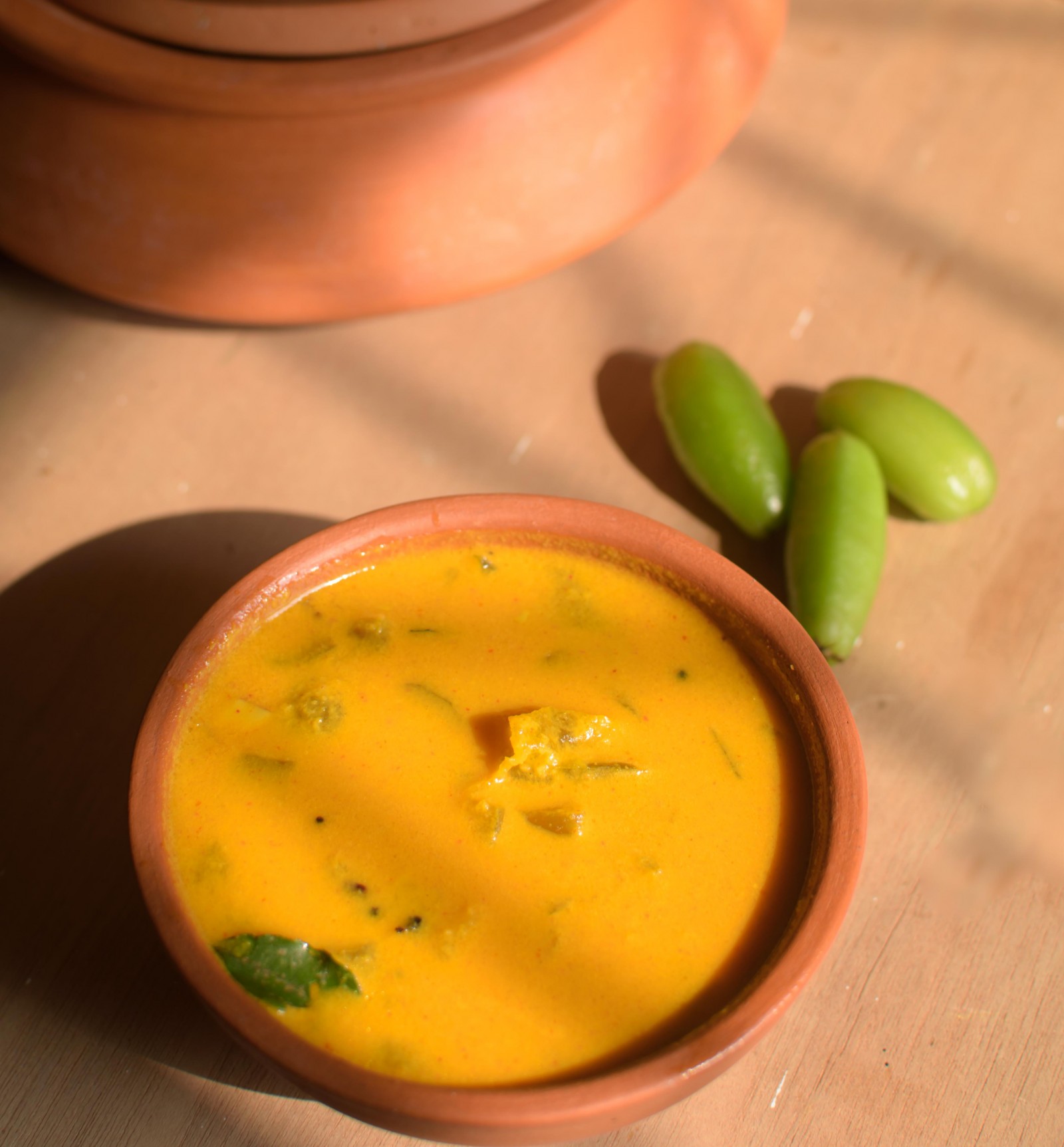 To begin making Goan Bimbla Uddamethi Recipe, wash Bimbla 3-4 times. Cut them into very small cubes.
In a heavy bottomed pan, bring a cup of water to a boil and add the chopped Bimbla. Let the bimbla sit in the boiling water until they soften.
Meanwhile, grind grated coconut along with red chili powder and turmeric powder using a spoon of water .
Add the coconut paste in the boiled bimbla. Add jaggery to the pan as well.
Add some water just to thin it out and allow this mixture to boil.
While curry is boiling, prepare the tempering.
In a pan heat oil on medium heat. Add Fenugreek seeds, Urad dal, mustard seeds and Curry leaves. Cover and let the seeds crackle on low heat. Once the mustard seeds have crackled, add asafoetida and remove from heat.
Pour this tempering over the boiling curry.
Add salt as per your taste. Stir the mixture until everything combines.
Remove from heat and Bimbla Uddamethi is ready
Serve Bimbla Uddamethi with Steamed Rice and Mixed Vegetables Ajethna Recipe (Mangalorean Style Mixed Vegetables Sabzi) for a complete meal.