Gajar Pulao Recipe – Spiced Carrot Rice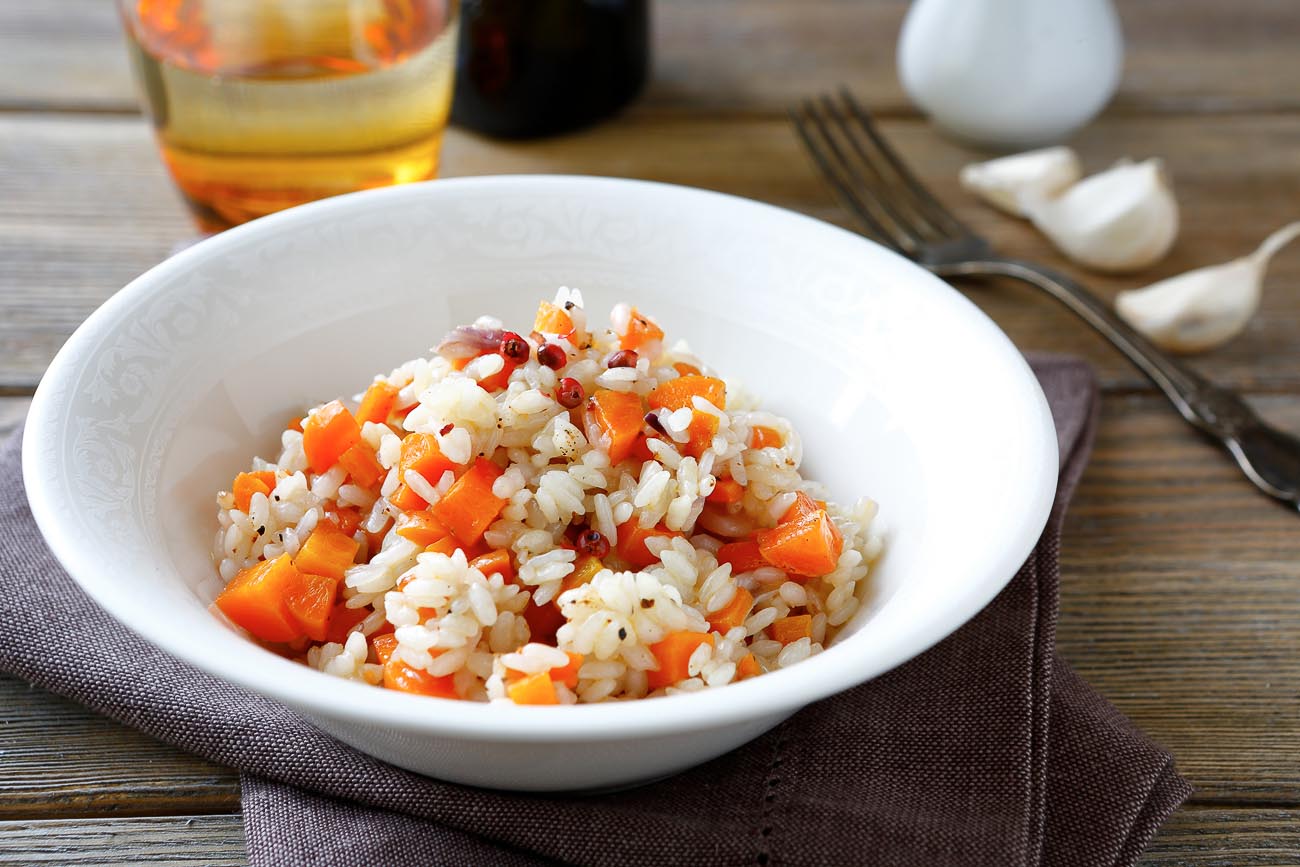 To begin making the Gajar Pulao Recipe, firstly wash and rinse the rice thoroughly in water (about 2 times). Soak for at least 10-15 minutes in a large bowl. Drain as much water as possible.
Fill about half a large deep pan with water & bring it to boil.
Add the washed rice followed by 1 tablespoon of vegetable oil. Cook for about 7 minutes on medium flame. Add 1 teaspoon of salt half-way through the cooking process.
Keep stirring the rice gently, cook till it's still a little firm. Once done, discard the liquid from the rice and set it aside.
In a non-stick sauce pan, heat 3 tablespoons of oil and add onion paste. Saute the onion paste on medium heat, till its dry and the raw smell goes away. This will take about 2 to 3 minutes.
Add the garlic paste, green chilli paste and stir for about a minute. Pour in tomato puree along with red kashmiri chilli powder stir for another 5-6 minutes.
Add the carrots, the par cooked rice into the above gravy. Turn the heat to low and simmer for about 15 minutes. Turn off the heat
Gently fluff the rice with the fork without breaking the grains of rice. Garnish it with coriander and serve hot.
Serve Gajar Pulao along with Tomato Onion Cucumber Raita or any other raita of your choice and a roasted Papad for a delicious weekday meal.