French Style Potato Salad Recipe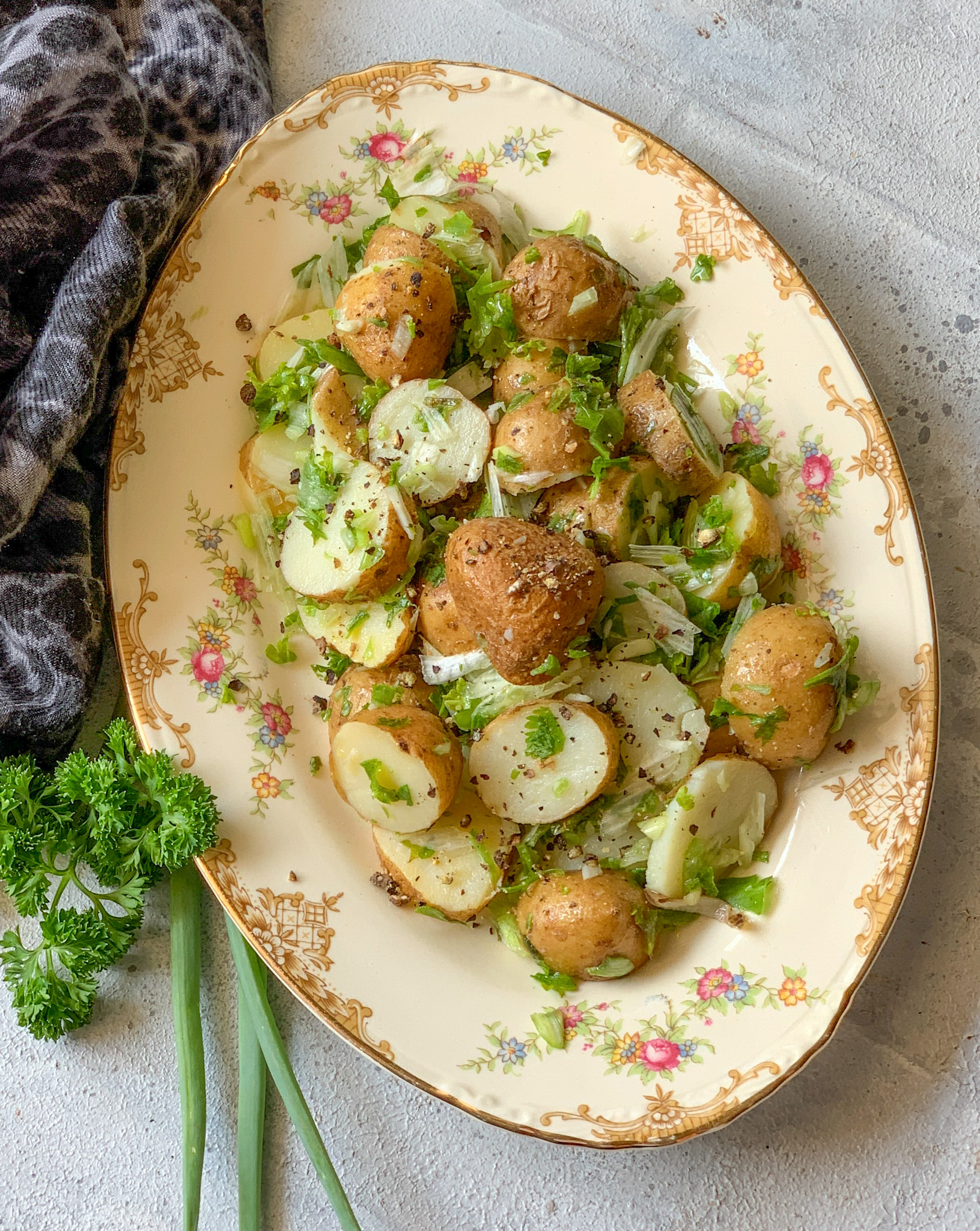 To begin making the French Potato Salad Recipe, prep all the ingredients and keep ready.
To boil the baby potatoes, wash the potatoes well and place them in a pressure cooker along with ½ cup of water along with a teaspoon of salt.
Pressure cook the baby potatoes for 2 whistles and turn off the heat. Allow the pressure to release naturally.
Once the potatoes are boiled, drain off the excess water and allow the potatoes to cool.
When the potatoes have cooled, cut each potato into two halves keeping the skin on. You can optionally remove the skin as well. Refrigerate the potatoes for an hour before tossing it along with the dressing.
To make the dressing, in a small mixing bowl, combine the olive oil along with the red wine vinaigrette, salt, dijon mustard and crushed black pepper. Whisk well to combine and set aside.
Place these cut, boiled baby potatoes in a large mixing bowl and add in the chopped spring onions and the freshly made dressing and allow it to refrigerate for at least 20 minutes before serving to ensure the potatoes soak in all the flavours.
To serve the French Potato Salad Recipe, toss in the fresh herbs – spring onion greens, parsley and dill leaves.
Toss well and serve chilled
Serve the French Style Potato Salad Recipe along with Cream of Celery Soup Recipe and Whole Wheat Rosemary Focaccia Bread Recipe for a light meal.