Forget the Aperol Spritz: This Summer It's About the Hugo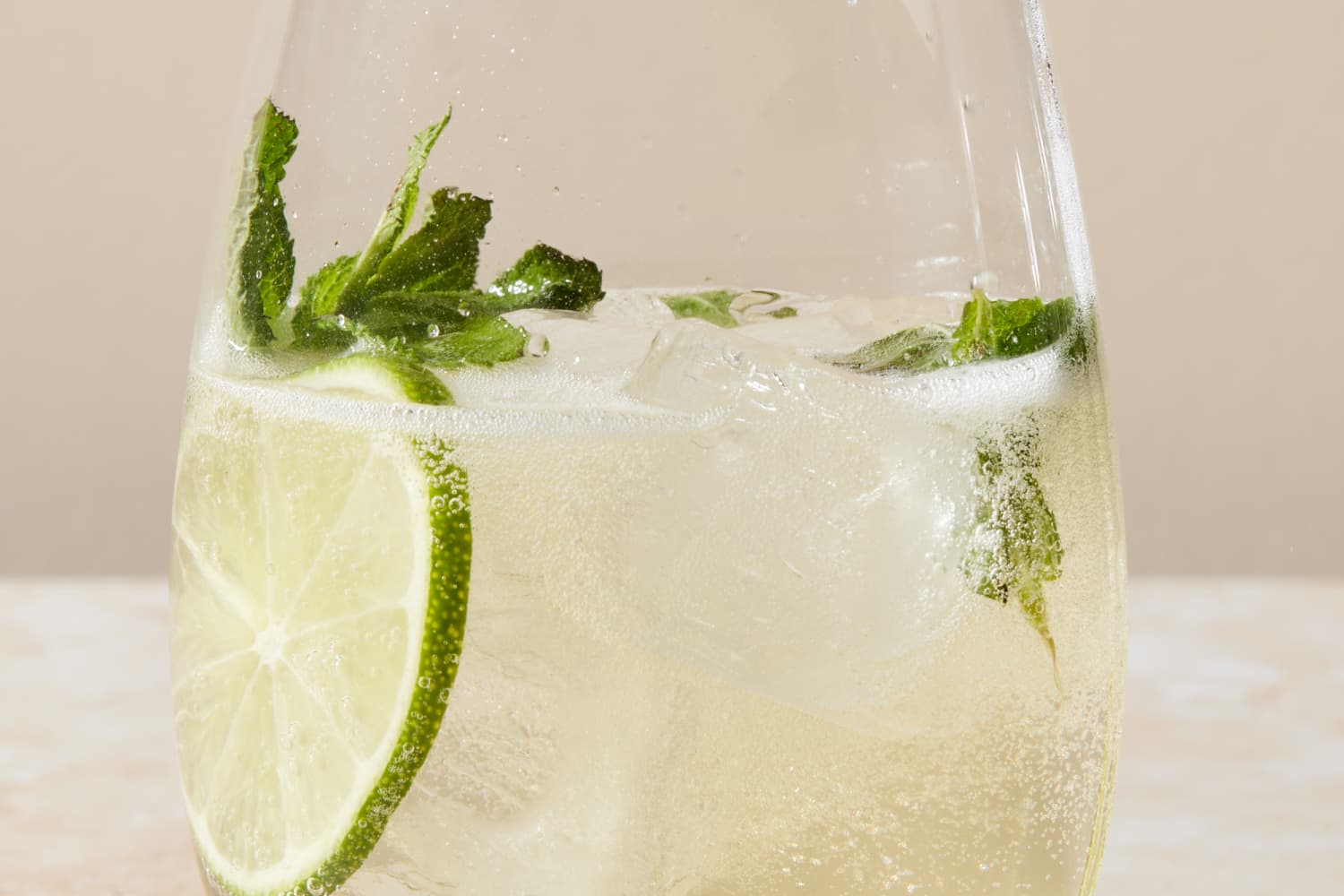 A fresh and floral Italian cocktail featuring elderflower syrup, prosecco, and soda water.
Serves1
Prep5 minutes
We independently select these products—if you buy from one of our links, we may earn a commission. All prices were accurate at the time of publishing.
While the Aperol spritz might have been the hot cocktail of recent summers past, this year is all about the Hugo. This lesser-known Italian cocktail features Prosecco, elderflower syrup, and soda water. It's just as bright and bubbly as an Aperol spritz, and arguably even more refreshing, thanks to muddled mint leaves and a lime wheel garnish.
It wasn't until my last trip to Italy this past summer that I saw the Hugo on cocktail menus all over the boot. That's likely because it's a fairly new addition to the roster of classic Italian cocktails. It was invented in 2005 by Roland Gruder in a bar in the region of Trentino-Alto Adige, also known as South Tyrol. This area of Northern Italy, which borders Austria, contains part of the Italian alps, where elderflowers bloom abundantly in the spring and early summer.
Combining elderflower cordial or syrup with Prosecco, soda water, and mint makes for a light and floral cocktail that feels right at home this time of year. While elderflower cordial or syrup is tradition (Belvoir Farms is a popular brand), if you have trouble finding it, St. Germain or another brand of elderflower liqueur can be used instead.