Fish Tikka Masala Gravy Recipe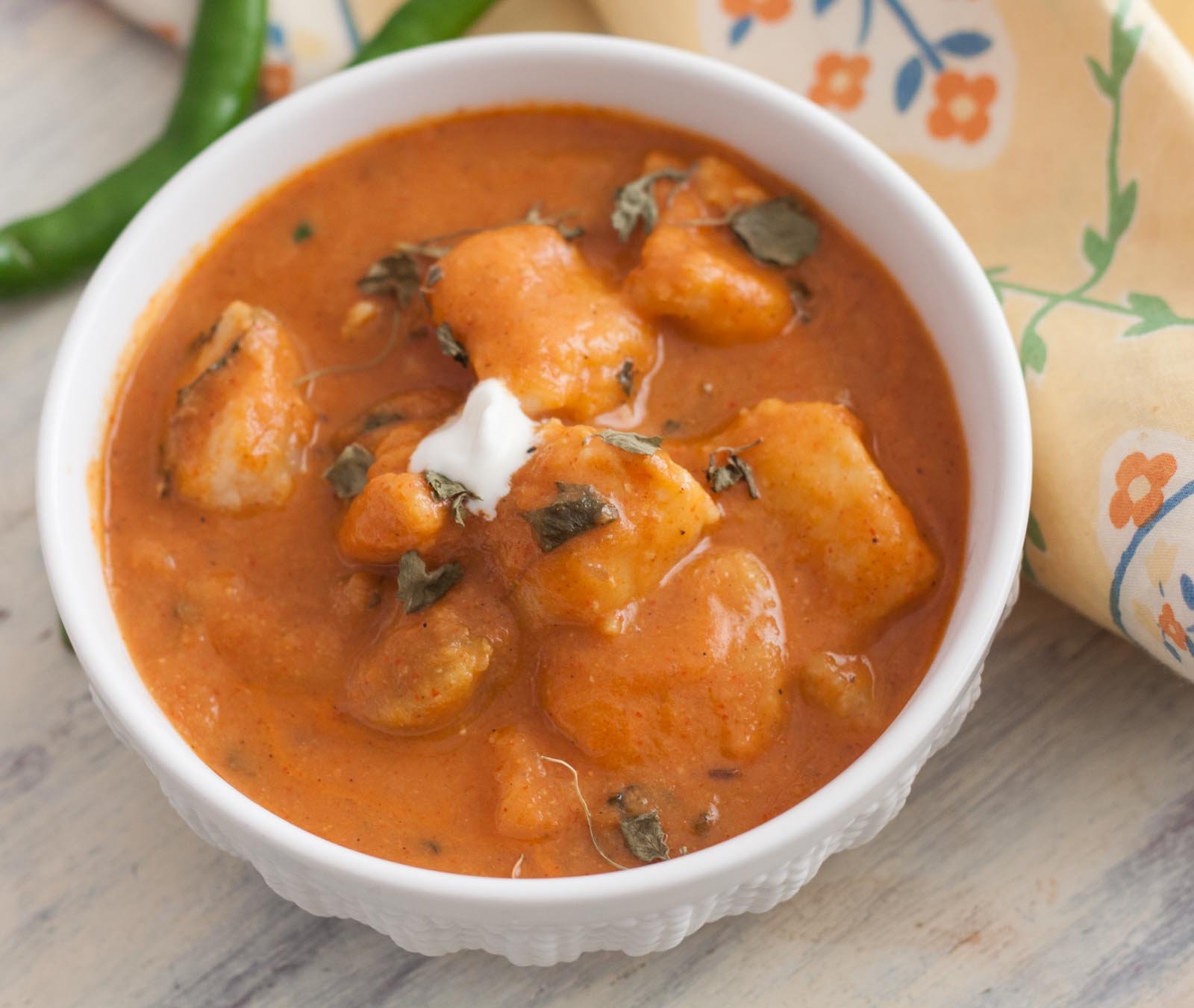 Fish Tikka Masala Gravy Recipe is a delicious curry that you can try at home as your Sunday special. The curry is made using basa fillet which is cooked in a creamy tomato gravy flavored with tikka masala. The tikka curry is known for its rich creamy texture.
Fish pieces are marinated in lemon juice, salt and pepper before adding it into the gravy. The fish is then cooked in a tomato gravy, adding heavy cream will help you give a creamy texture. The colour is so appetizing and the curry is not too spicy.
Serve the Fish Tikka Masala Gravy Recipe along with Naan, Pickled Onions and Beetroot Raita by the side to complete your meal. 
If you are looking for more Fish Recipes, here are some :