Creamy Thai Sweet Potato Curry Recipe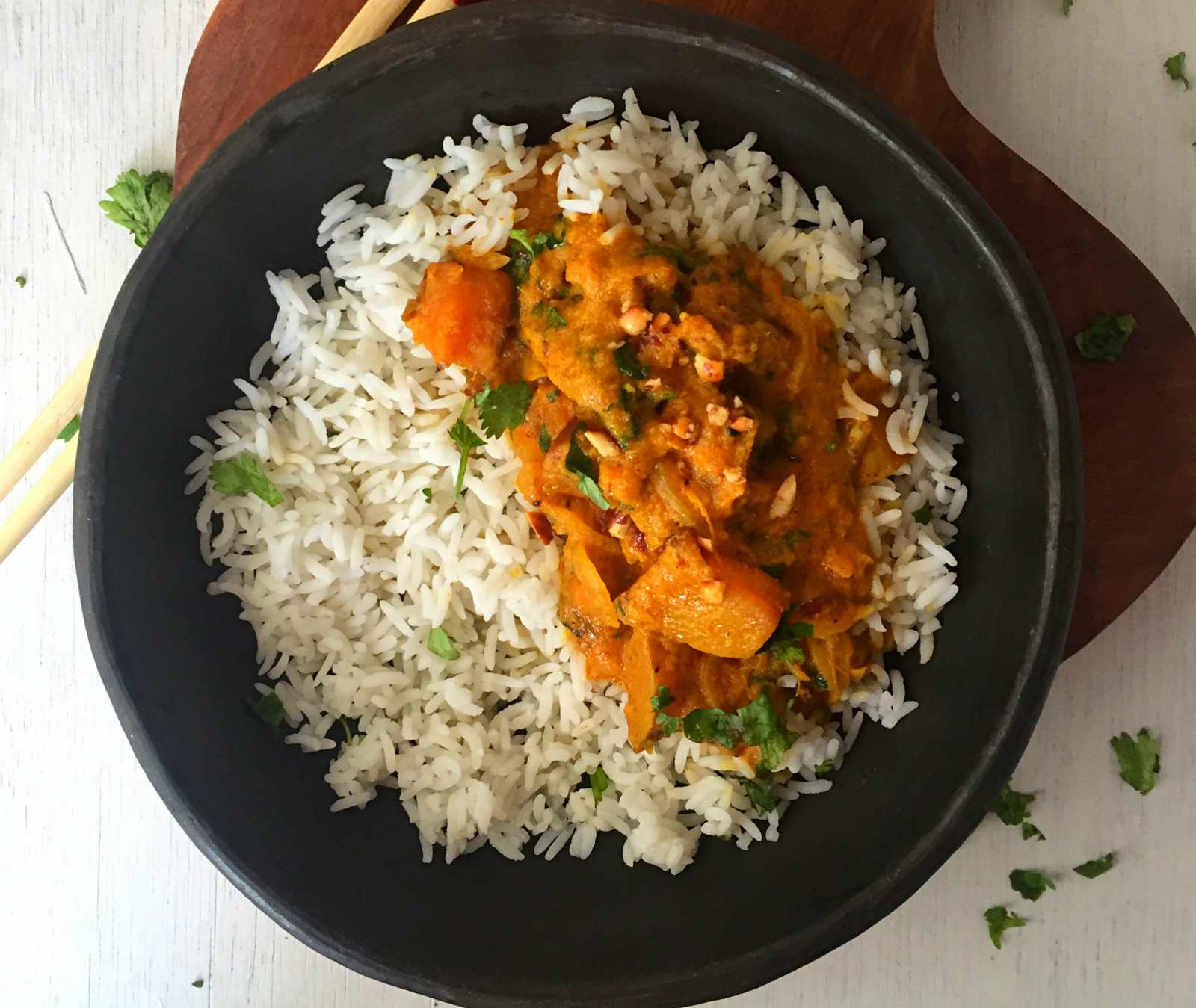 Creamy Thai Sweet Potato Curry is an amalgamation recipe of sweet, sour, spicy, nutty and creamy taste and texture. Thai Cuisine is quite enchanting. The abundant use of coconuts, ginger, garlic, peanuts, and chilies gives them a lot of similarity with South Indian coastal cuisine. What stands out is their unique spicy taste from the famous Thai Red Chilies in combination with fresh coconut flavor. The sweet potatoes are first pan or oven roasted and is then cooked in a creamy coconut milk gravy. The aroma of lemongrass, garlic, ginger, turmeric, coconut milk, and the Thai red chilies will make you hungry.
Serve Creamy Thai Sweet Potato Curry recipe with steaming hot rice for a filling lunch.
Here are more of our Thai recipes that will interest you