Coimbatore Style Drumstick Sambar Recipe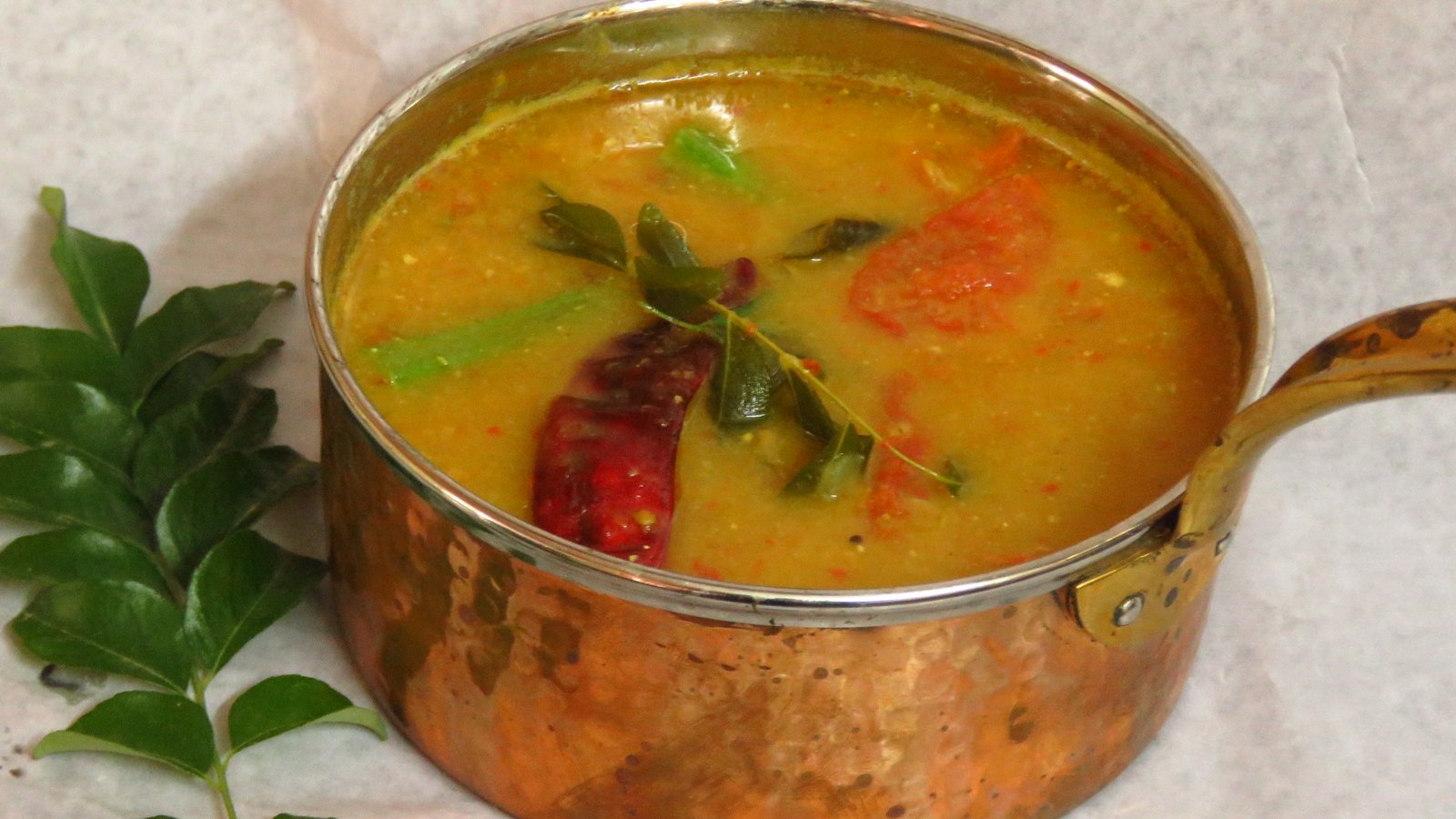 Coimbatore Style Sambar Recipe is a traditional recipe that is famous from Coimbatore, Tamil Nadu. This recipe has a strong flavour from spices like cumin seeds, fennel seeds, asafoetida, coriander and is laced with the texture of coconut with dal.
This sambar recipe is cooked with drumsticks, onions and tomatoes. Perfect for weekdays, it is a comforting recipe that you can make on a weekday.
Did you know Drumstick pods helps to build strong bones, it is very good for pregnant women also. Drumstick pods which are known as moringa in local language is rich in calcium, Iron and vitamins. They are also have properties such purifying the blood, improves digestion and protects against infection.
Serve Coimbatore Style Sambar Recipe with Steamed Rice Recipe and Capsicum Usili Recipe for a complete weekday meal.
If you like this recipe, try more Sambar recipes that you can make for Indian Dinner: