Cheese Walnut Toast Recipe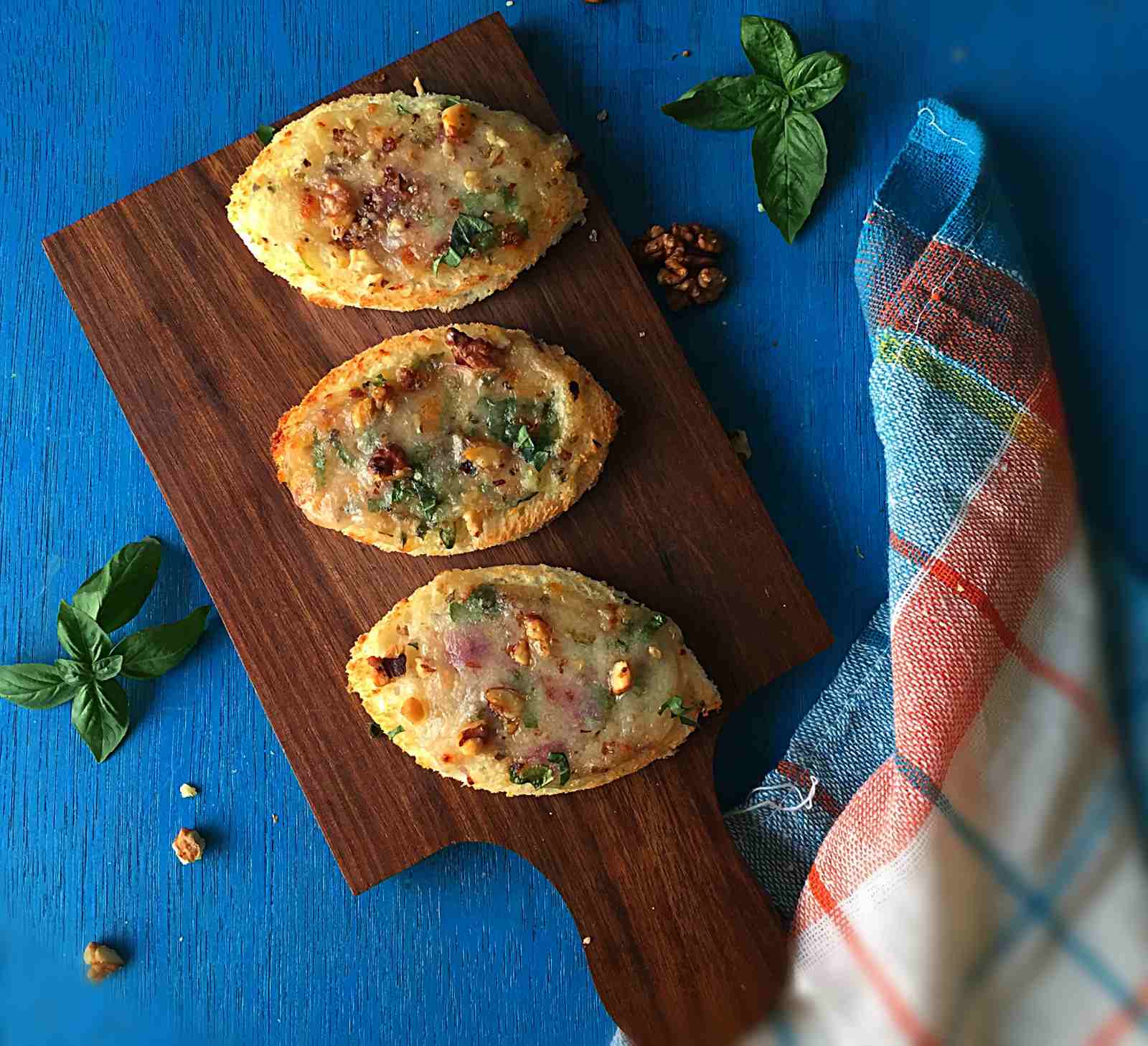 Cheese Walnut Toast is a simple yet tasty toast recipe that can be made within 10 minutes. Whether you are serving it as a starter at a party or as an after school snack, the Cheese Walnut Toast is just delicious. You can use any bread of your choice. Crisp on the outside and soft cheesy inside, this toast is a must for cheese lovers!
Serve Cheese Walnut Toast Recipe along with a cup of Masala Chai for your tea time snacks. You can also make this for your Breakfast and we are sure your kids will love it.
If you like this recipe, you can also try other Toast Recipes such as: