Cheese Masala Omelette Recipe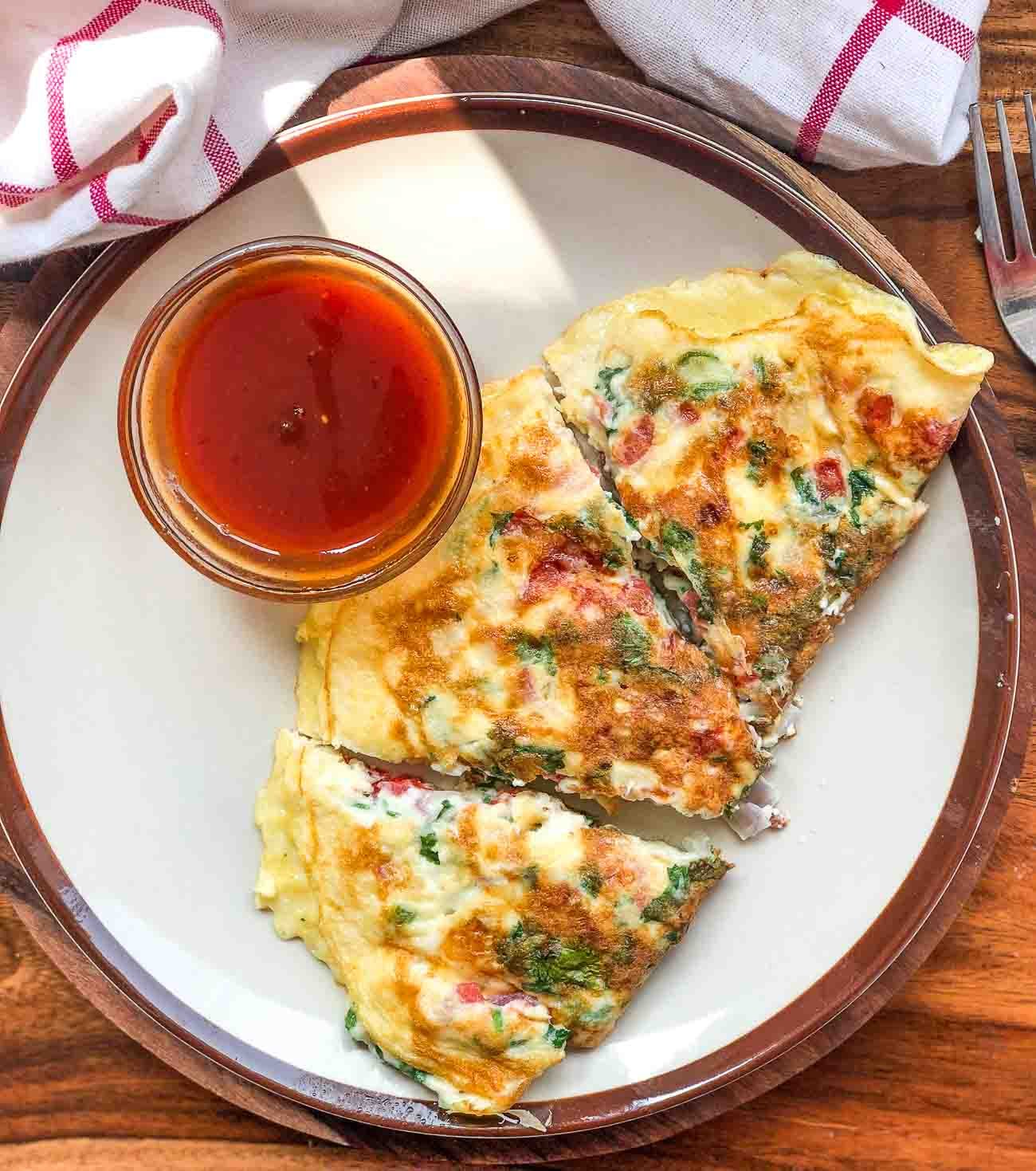 Omelettes are easy to make recipes, a great source of protein and are loved by one and all worldwide. Indians have taken the humble omelette and created it their own by adding vegetables and the quintessential Indian garnish of coriander leaves. Cheese Masala Omelette Recipe is an easy to make Omelette that can be whipped up by any one in less than 20 minutes. So here is a step by step recipe of a Indian style Masala cheese omelette, a combination of eggs, onions, tomatoes, cheese, chillies and coriander leaves all whisked in one bowl and cooked on a low heat. 
Serve Cheese Masala Omelette Recipe with a cup of Adrak Chai Recipe and a fruit bowl for a sumptuous breakfast.
If you like this recipe, here are a few more Omelette recipes you can try.