Carrot Methi Pachadi Recipe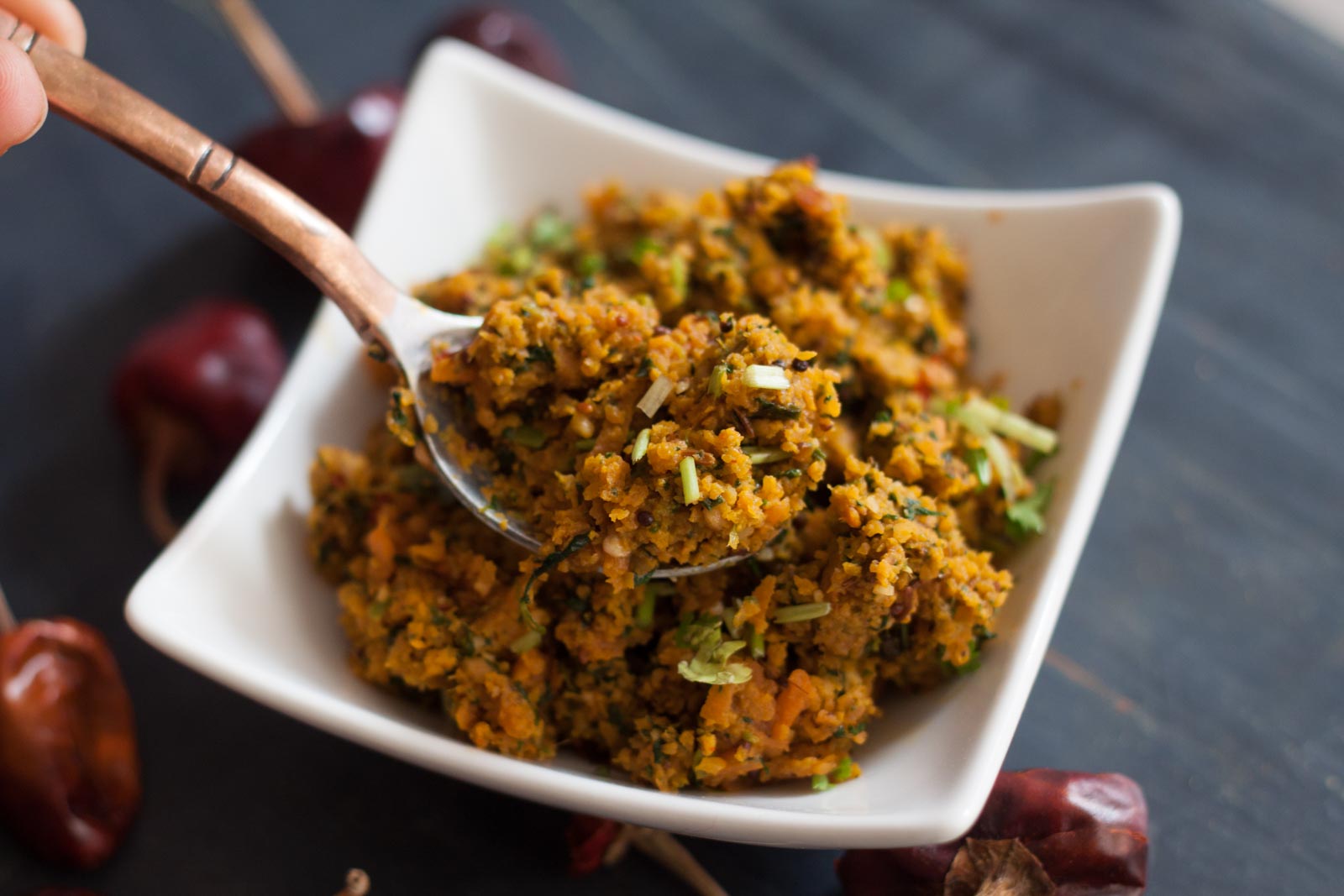 To begin making the Carrot Methi Pachadi recipe, heat oil in a tadka pan.
Once the cooking oil is hot, add urad dal, cumin seeds and mustard seeds in the pan. Once the mustard seeds starts to crackle, add in the dry red chillies and saute a bit. Switch off after few seconds.
In a kadai, add a bit of oil, once hot, add the green chillies, fresh methi and grated carrot. Let it cook for about a minute till the methi wilts a bit.
Add tamarind paste and mix it well. Turn off the heat and let the mixture cool down.
Once it cools down, transfer the mixture into blender. Add in the jaggery and the required salt. Blend it into a coarse paste but with the help of a bit of water such that the pachadi is not very thick. Pour the tadka over pachadi and serve.
Serve Carrot Methi Pachadi along with Beetroot Sambar Recipe and Ghee Rice Recipe for a weekday meal.