Buttered Herbed Rice Recipe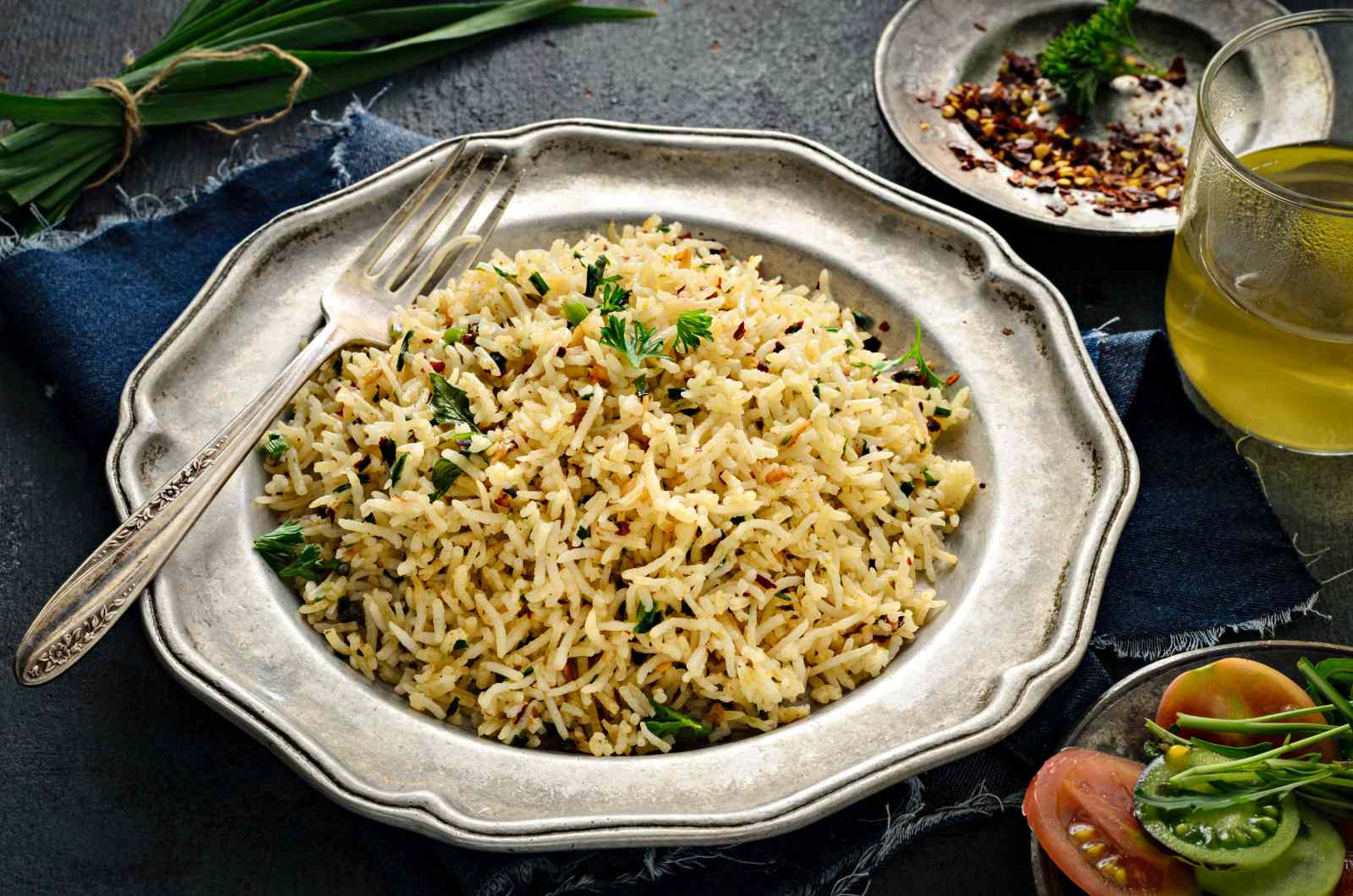 Buttered Herbed rice is one of the easiest rice dish to make. It is seasoned with herbs and tossed in butter. The best part of this dish is, it makes a great use of  leftover plain rice. Buttered herbed rice is an ideal meal for all of us to carry in our lunch box. Garlic tossed in butter and addition of aromatic herbs to season the rice uplifts the flavour making it different from the usual dish of rice tossed with spices.
Serve the Buttered Herbed Rice with Smoked Tofu and Grilled Vegetable salad or you can have it alone also.
If you like this, you can also try