Bulgur Wheat Stuffed Mini Pepper Recipe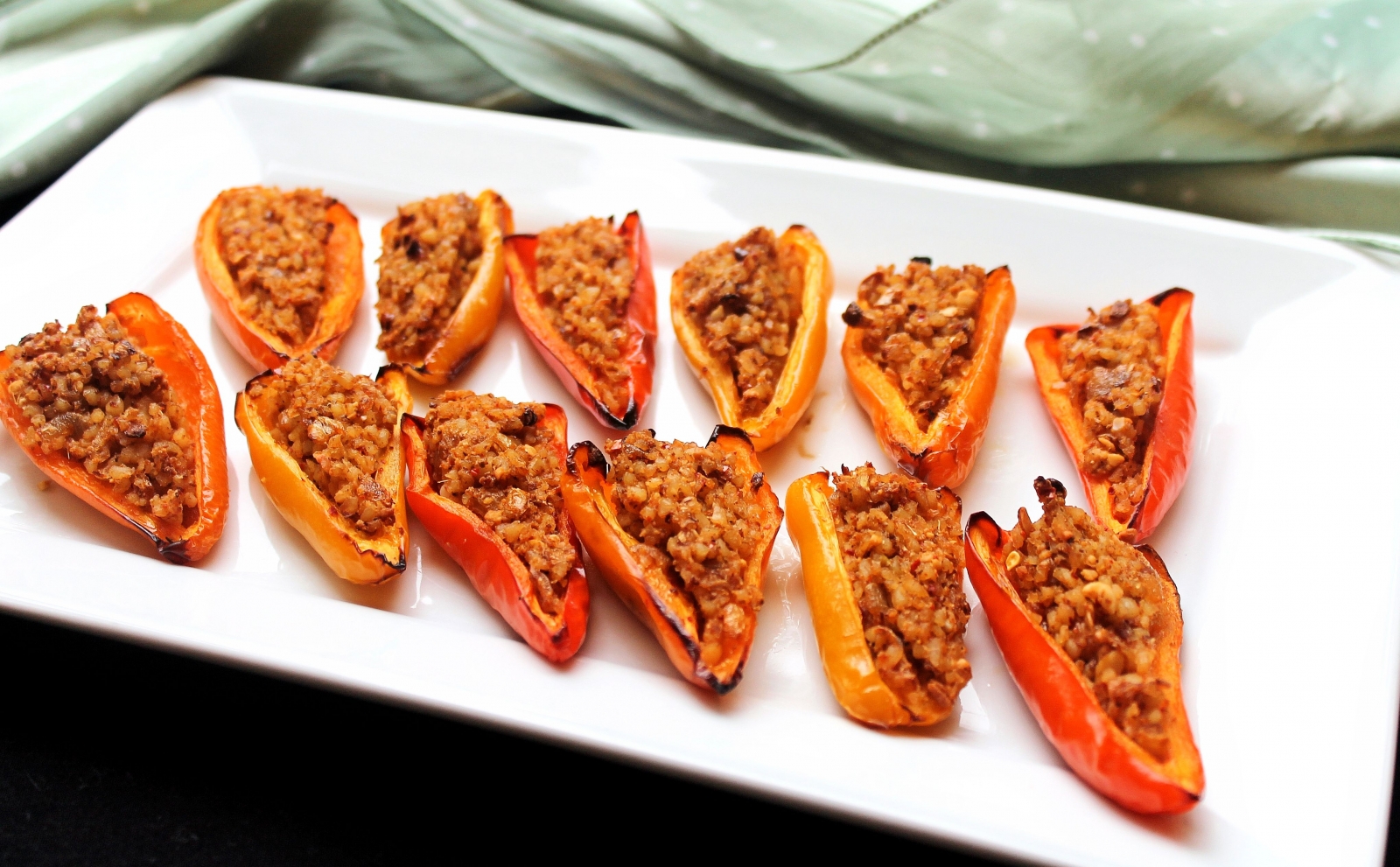 Bulgur Wheat Stuffed Mini Peppers is a healthy and wholesome snack to serve as an appetizer for the parties. Bulgur wheat is a quick-cooking form of whole wheat. Bulgur Wheat is made from the kernels of different kinds of wheat, cleaned, parboiled, dried and ground to different sizes. A nutritious and versatile wheat product having more fiber and protein, a lower glycemic index, and higher levels of most vitamins and minerals. These stuffed peppers are a versatile dish, that can be enjoyed as salad, snack or as an entree along with some salad to accompany it. 
Serve Bulgur Wheat Stuffed Mini Peppers as an appetizer with Vegetable Au Gratin with Cauliflower Carrots and Beans or as a tea time snack.
Other recipes that you can try are: