Buckwheat Vegetable Khichdi Recipe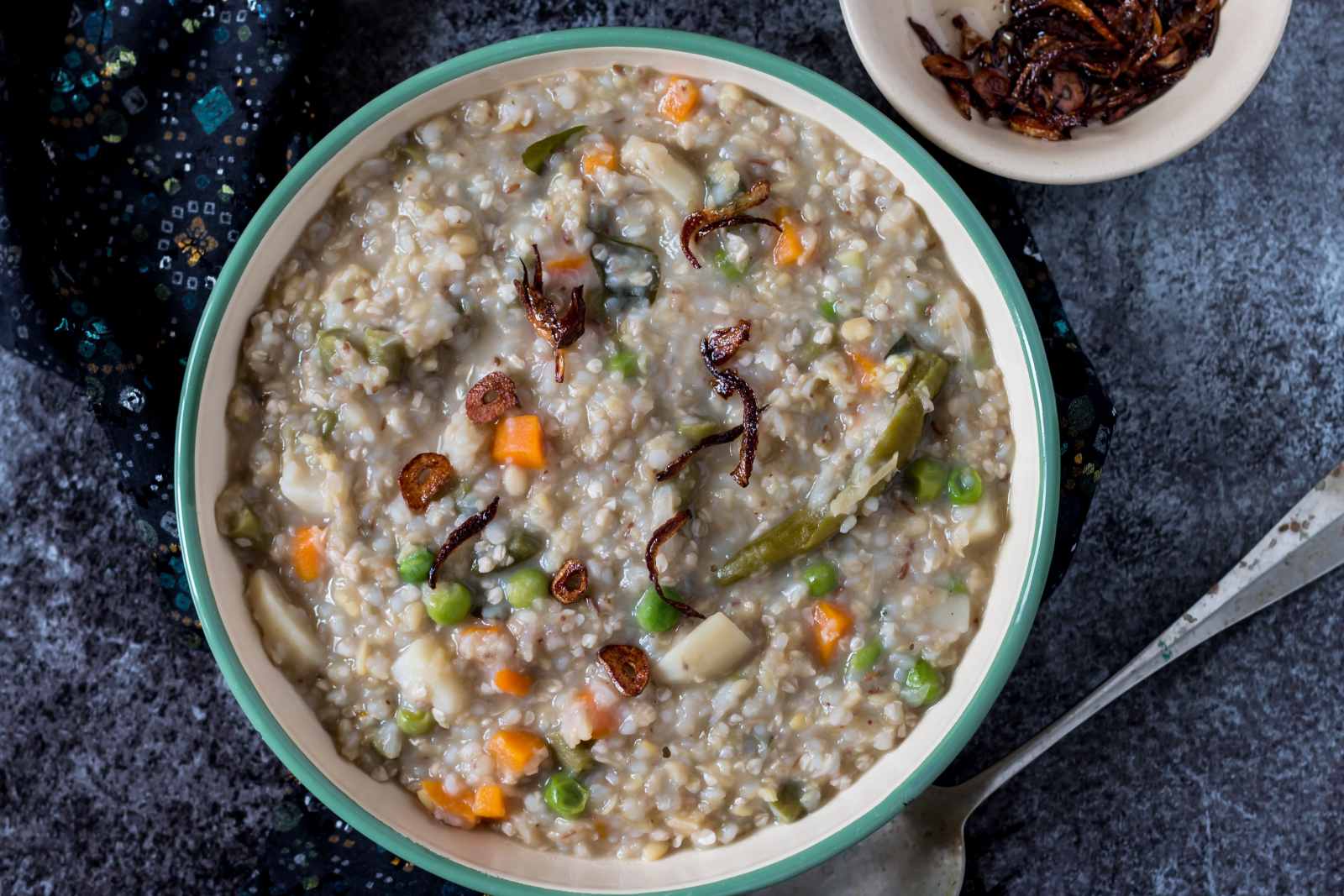 Eating whole grain and ancient grains is helping me keep fit and healthy. There was a time when I kept away from the grains not knowing it's benefits. But once I learnt about the benefits of whole grains I started including it in my diet. Initially, I have been experimenting with the grain by making dishes out of it and ate it all by my own. Now, I started giving it to my family and kids too. Buckwheat is actually not a grain; it's a grain like fruit seeds, a super food. Buckwheat may be one of the super foods you are not eating. Not only is it healthy, but tasty too. And it's a great substitution for rice! Make every day khichdi, pulav or even other variety rice dishes with buckwheat. This vegetable khichdi using buckwheat is the simplest dish just like any other khichdi and the taste is amazing too.
Serve Buckwheat Vegetable Khichdi along with Tomato Onion Cucumber Raita, Tadka Raita or any other Raita of your choice for a light and healthy dinner.
If you like this recipe, you can try other Buckwheat recipes such as