Breakfast Hash Browns Recipe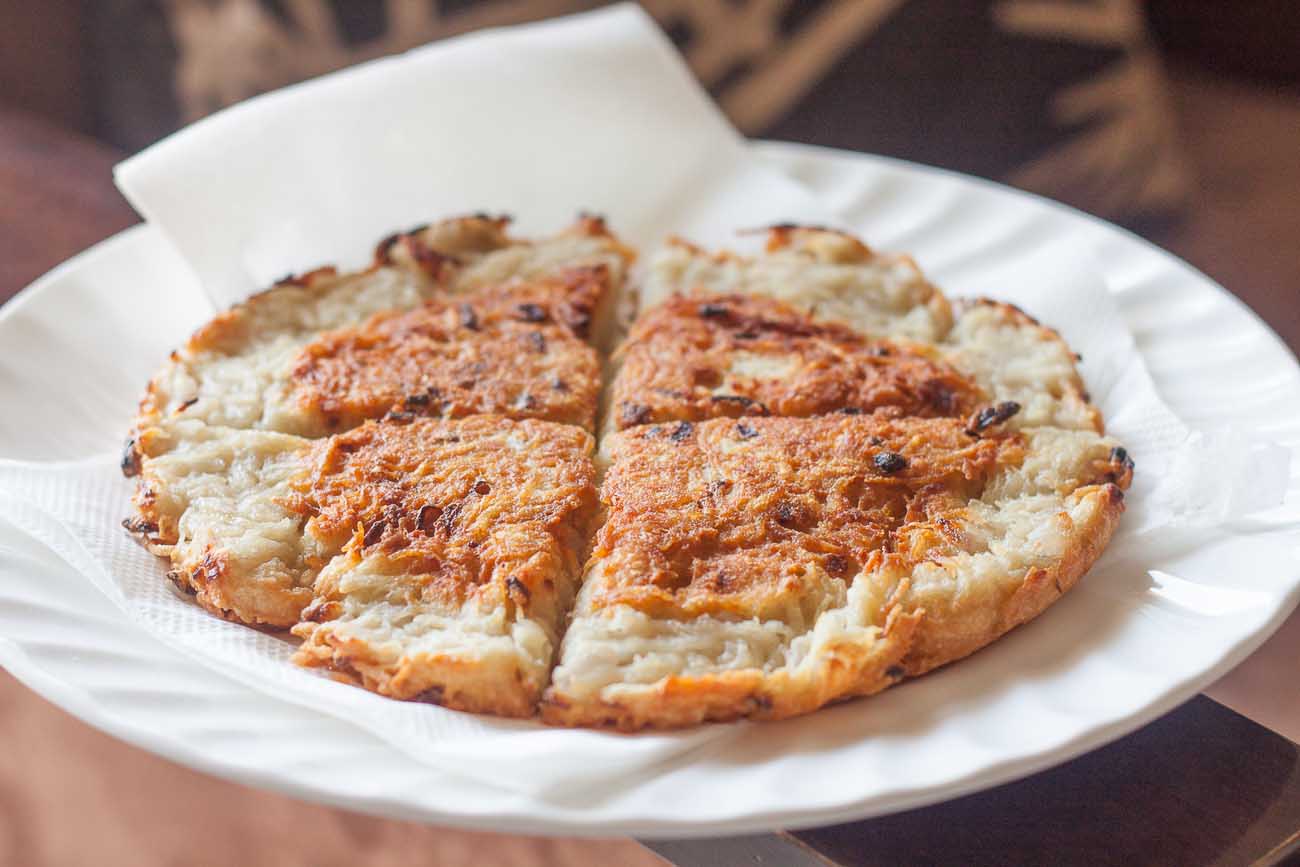 To begin making the Breakfast Hash Browns Recipe, mix all the ingredients well in a large bowl until well combined.
Heat about 1/4 cup of oil in a large heavy skillet over medium-high heat. When oil is sizzling hot, place potatoes into the pan and spread to cover evenly the whole bottom of the pan.
Cook until golden and crisp, 5 to 7 minutes, and then flip and cook another 2 minutes. Transfer to a paper-towel-lined sheet to drain the excess oil.
You could alternatively do smaller portions at a time by dividing the potato mixture into 7 to 8 portions and then cooking them separately on the pan.
Remove from pan, and drain on paper towels and serve hot.
Season the Breakfast Hash Browns with salt and pepper and serve along with Chilli Cheese Toast Recipe, boiled eggs and a glass of Homemade Fresh Orange Juice Recipe.