Bhindi And Paneer Masala Recipe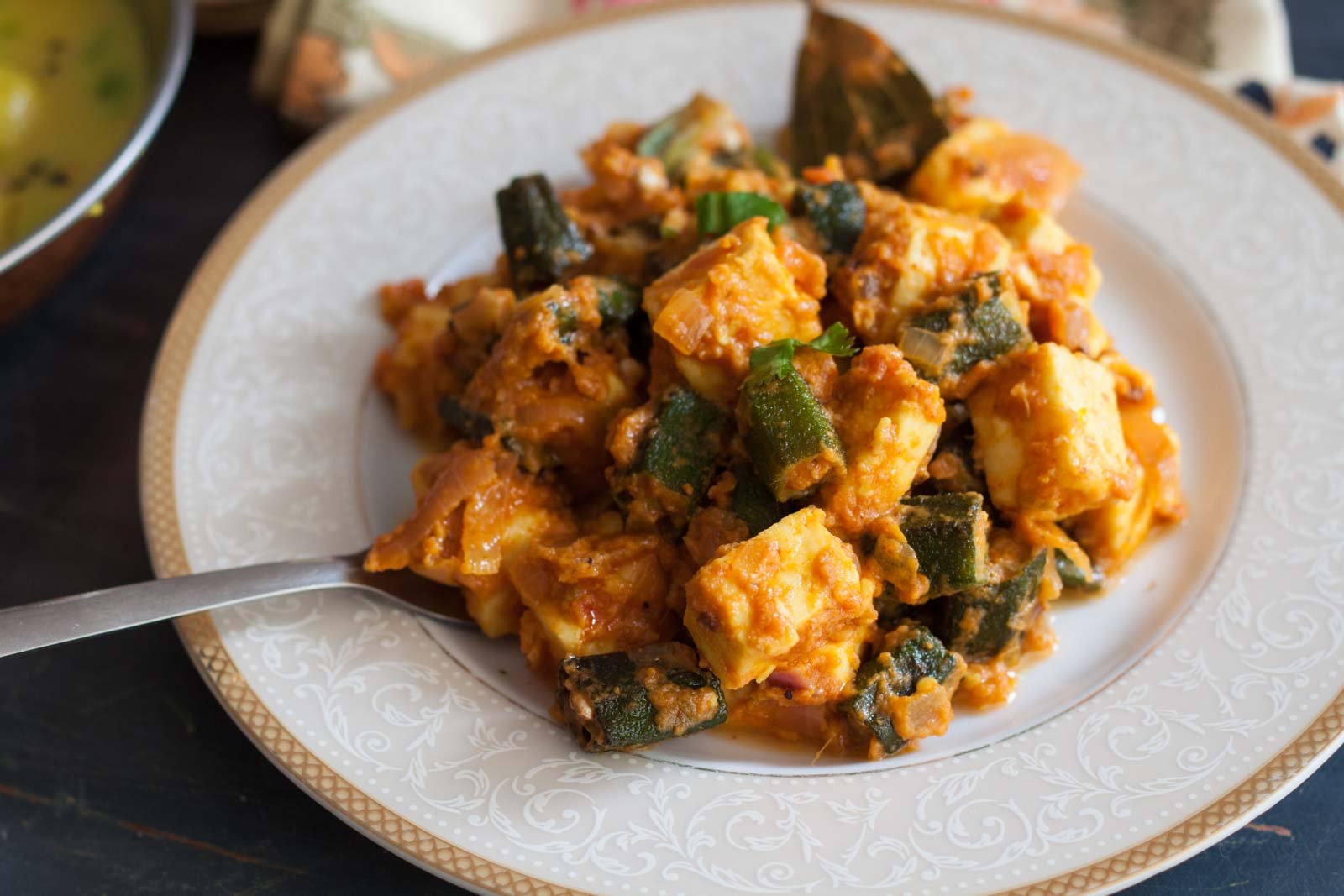 Bhindi and Paneer Masala Recipe is a simple side dish which is made with sautéed bhindi and soft paneer in a tomato based gravy without any addition of cashew nuts, poppy seeds or cream. The flavors are simple and the whole spices are ground along with tomato so that it is more flavourful.
Did you know: Okra is a low-calorie vegetable and contains no saturated fat or cholesterol. They are rich sources of dietary fiber, minerals, and vitamins; often recommended by nutritionists in cholesterol controlling and weight reduction programs.
Serve the Bhindi and Paneer Masala Recipe along with Tawa Paratha, Palak Dal and Lauki Raita to make your dinner meals simple and healthy. 
If you are looking for more Paneer Recipes, here are some that you can make in your kitchen: