Benefits Of Buttermilk In Summer And Its Recipes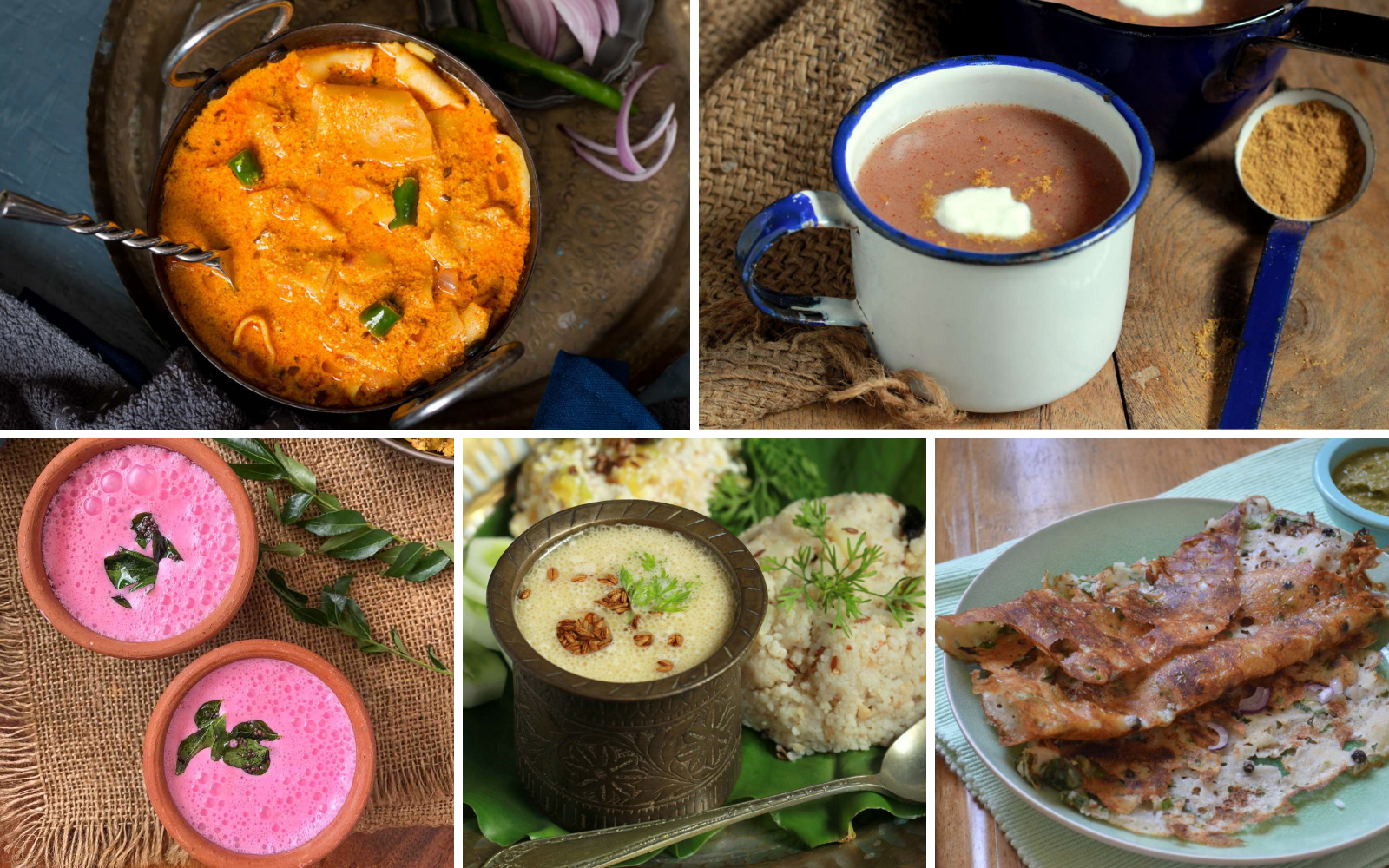 Summer is here and we are always looking for something that is healthy, refreshing and tasty to quench our thirst. There are many summer fruits that can be used to make fresh juices and smoothies, but there is nothing like a glass of chilled Buttermilk when the temperature is rising outside.
It is a traditional Indian summer drink that is usually served along with the everyday meals or can be had as a snack in between the meals. It is good for hydration and also protects us from the harmful sun rays. Its tasty and healthy, so there is always a win win situation and kids love it too.
You can always flavour up your Buttermilk by adding different ingredients to it such as, with simple salt, masala, ginger anything to relish you glass of buttermilk. You can also puree vegetables like Beetroot and add it to your Buttermilk for that extra nutrition and colour. Buttermilk or Chaas is made from curd (yogurt), water and few spices of your choice. It has enormous health benefits and can help you on a long term basis if consumed every day.
There are many benefits of buttermilk and it can be consumed in different ways and different forms. Here are the benefits of buttermilk that will encourage you to have a glass of buttermilk every day.
Helps to fight acidity – Buttermilk can cure acidity, if you drink a glass of buttermilk with ginger and pepper in it then the burning sensation in your stomach goes off in a jiffy. Buttermilk cools the stomach and prevents it from the irritation.
Rich in Calcium – Buttermilk is a high in calcium content after milk, there is only a very less difference between both in terms of calcium content. It helps to maintain your bones and help to build the new ones. It doesn't alone help in bone management but also in cell communication and muscle contraction as well.
Removes fat from body – After a heavy meal we all feel as if we are filled with food everywhere, in order to feel better, it is always advised to drink a glass of buttermilk after a heavy meal. It removes the oil, ghee, butter that are present in your oesophagus and stomach. This makes you feel better and active.
Fight the heat with Chaas – Carry a bottle of buttermilk on a sunny day which would help you to escape from dehydration. Buttermilk is packed with electrolytes and water which will fight dehydration and you will escape from the sun that makes you tired.
Reduces Cholesterol Levels – Buttermilk contains bioactive protein and cholesterol lowering antibacterial that can reduce the cholesterol level in the body. If you drink a glass of Chaas everyday then your cholesterol level is kept under control.
Helps to improve the immune system – Buttermilk which is also high in vitamins, complex protein, potassium and riboflavin manages your hormones. These nutrients help to beat all kinds of diseases and improves your immune system.
Helps to cure diarrhea – A glass of buttermilk with sugar or honey prevents vomiting and diarrhea. It is a very effective way as it controls your stomach from getting infected.
Prevents skin from dark spots – Buttermilk which is rich in lactic acid is used a lot in cosmetics. It can be used with facials mask so that your skin gets softened, bright and gives you a good look. The acid nature in the buttermilk also removes dark spots and wrinkles by tightening your skin.
Not only in the form of a drink, but you can also include them in your diet by adding them to different recipes such as curries, khichdi, dosas, porridge, pulavs etc. So next time you have extra butter milk in your fridge, you can use it by trying this delicious recipes: