Bendekayi Puli Koddel Recipe – Lady Finger In Coconut Tamarind Curry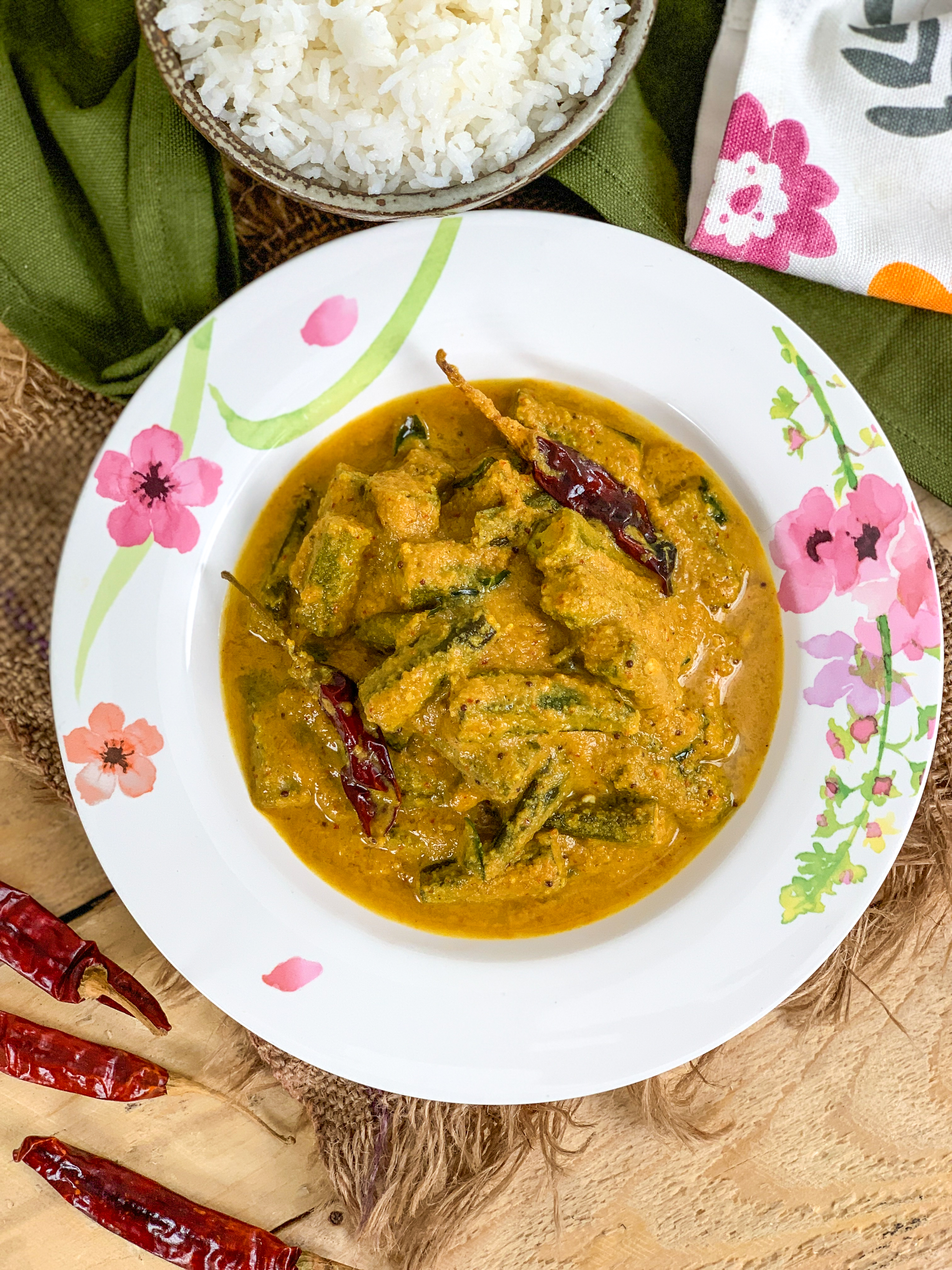 Bendekayi Puli Koddel Recipe is a simple yet delectable lady's finger curry cooked in freshly made coconut masala. It is spicy, sweet and tangy which makes it a perfect accompaniment with Steamed Rice. It is usually prepared using Ash Gourd or Pumpkin, however here we will be cooking with Okras/Bhindi/Lady Finger to give it a crunchy texture.
Puli Koddel Recipe does not use onions or garlic. We have used garlic for flavour but you can make the recipe without the garlic as well.
Serve the Bendekayi Puli Koddel Recipe along with Steamed Rice, Mangalorean Padengi Gassi and Elai Vadam for a comforting lunch.
If you like this recipe, try other Bhindi Recipes that can be made for your everyday meals: