Asian Shrimp Rice Burger Recipe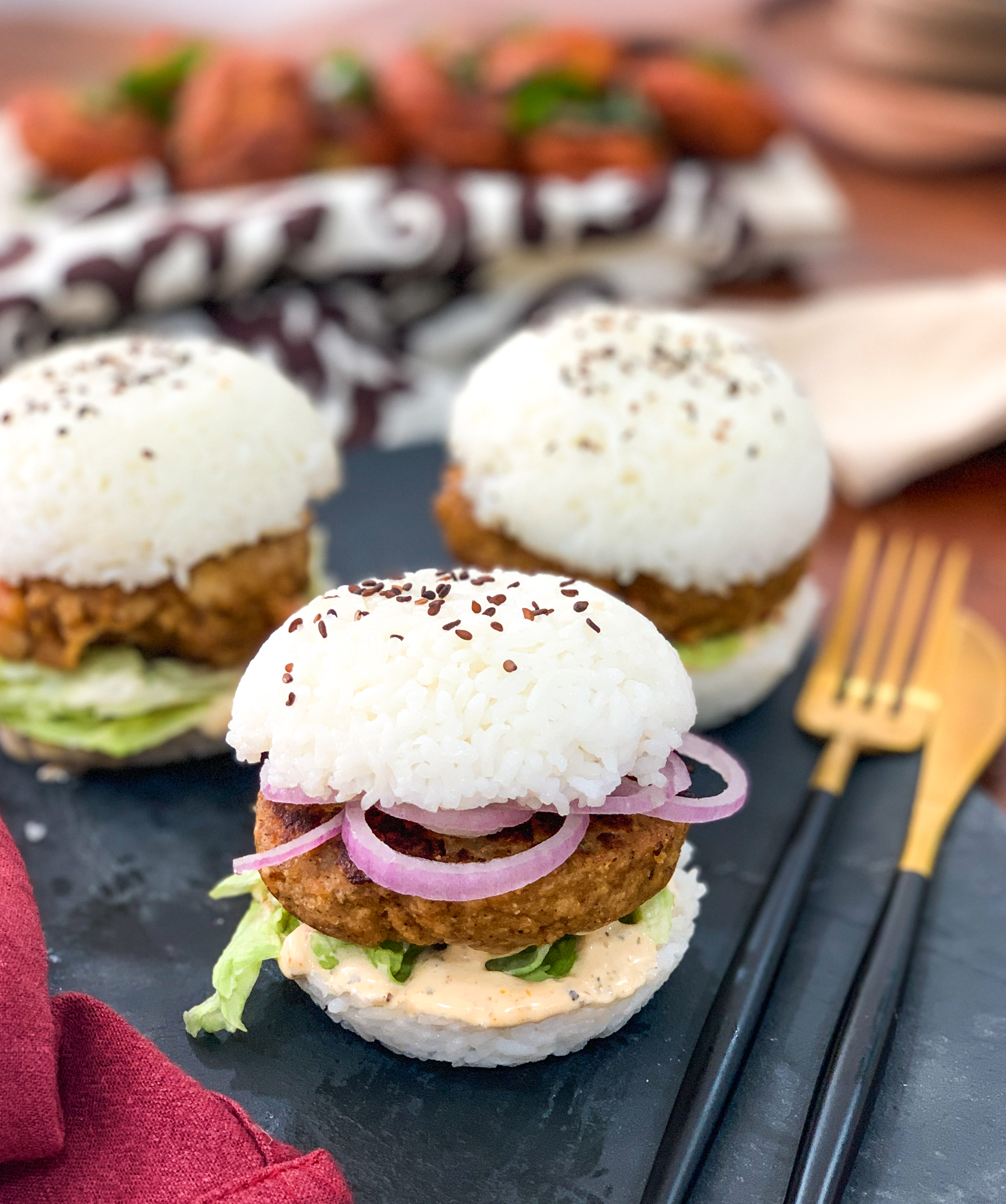 Asian Shrimp Rice Burger Recipe is a burger with Asian notes and elements. The burger bun here is replaced with jasmine sticky rice that is cooked and then shaped to resemble a bun. 
The sticky rice bun is sandwiched with a shrimp patty that has simple flavours, but what makes this burger lip smacking is the flavoured mayonnaise that is slathered in between and the burger gets it crunch from the lettuce and onion rings. 
A sprinkle of black sesame seeds over the rice bun adds to the crunch too, making them look absolutely scrumptious. 
Serve Asian Shrimp Rice Burger Recipe along with Spicy Sichuan (Szechuan) Vegetarian Noodles Recipe and Chinese Style Stir Fried Water Chestnut with Vegetables Recipe for a complete meal. 
Try our other Prawn Recipes: