Amrood Ni Kari Recipe (Parsi Style Dry Guava Curry Recipe)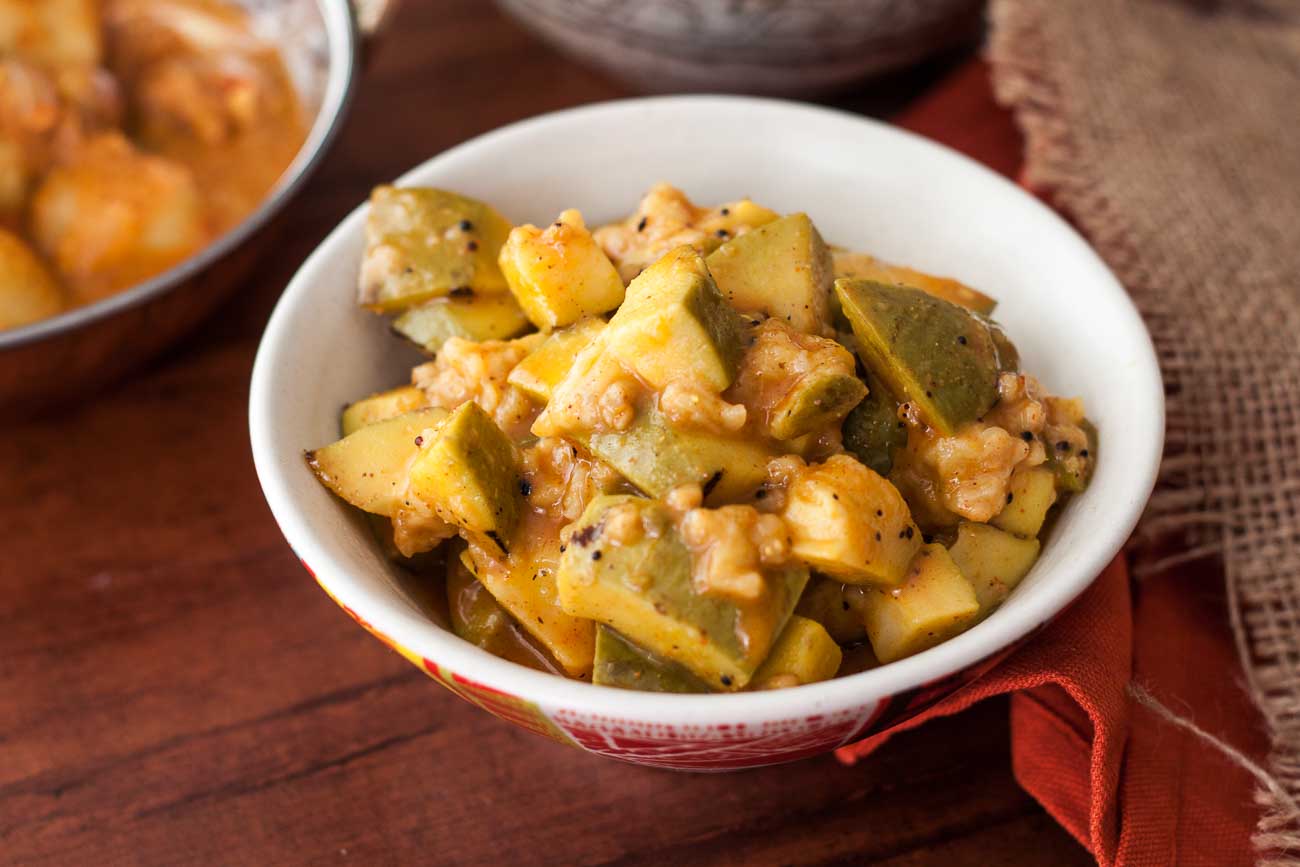 Amrood Ni kari ( Parsi Style Dry Guava Curry) is a twist to the normal Indian subzis that use vegetables. In this recipe, we have incorporated spice into the guava fruit by making it as a curry. The guavas are pressure cooked so that we get soft but still a firm texture.
The recipe has been inspired from Parsi Cuisine, the cuisine has a lot of techniques used while cooking but one of the most famous methods is their pressure cooking techniques, which helps to build the flavour and texture inside one pot by cooking it under pressure.
Serve your sweet and spicy Guava Ni Kari Recipe (Parsi Style Spiced Guava Curry Recipe) along with hot  lunch meal
If you are looking for more Indian Dry Subzis here are some of our favourites :