6 Reasons We Love Watermelon & Its Recipes To Soothe You On A Sunny Day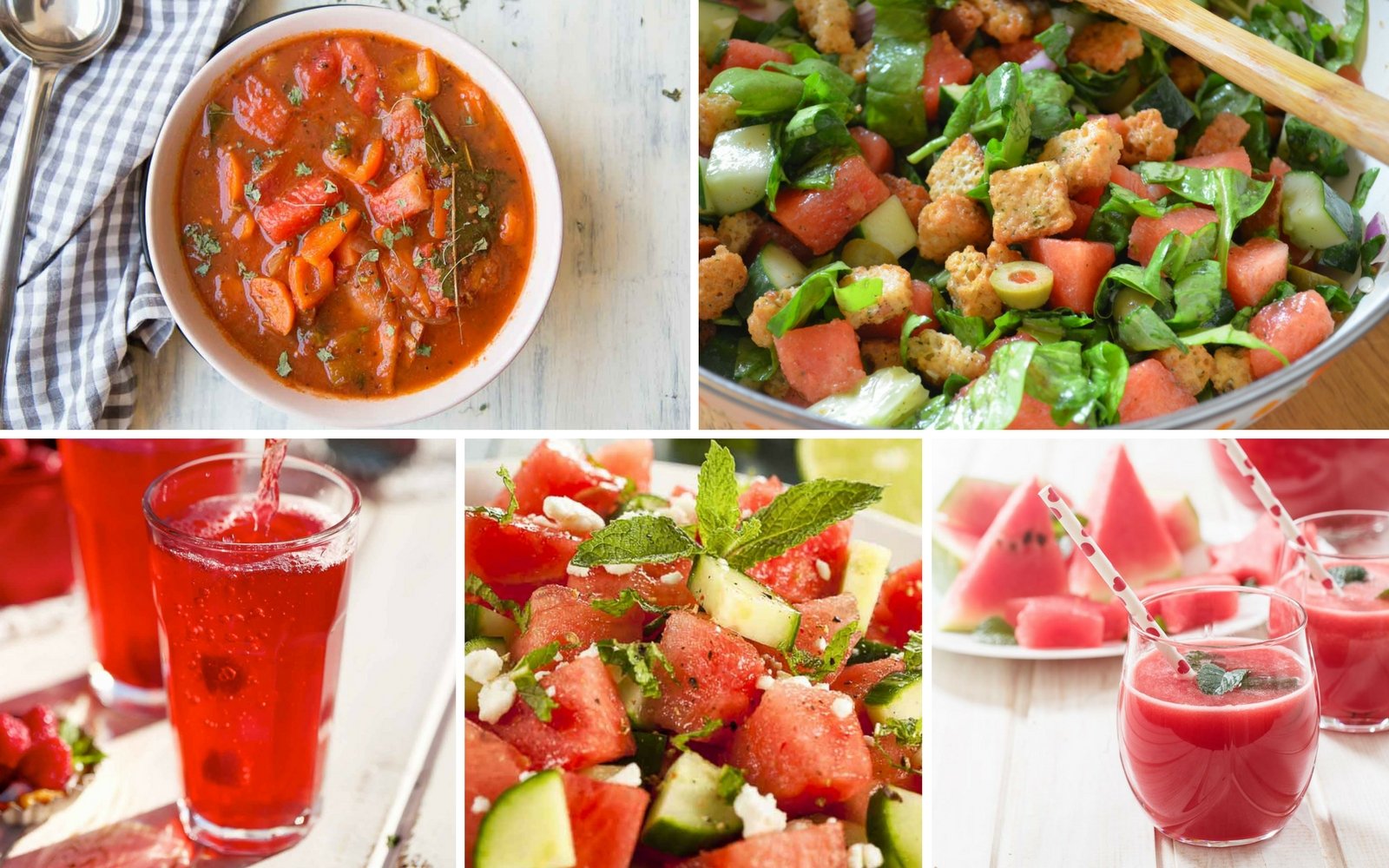 Watermelon is a fruit of summer that is most popular in hot regions of India and the World. Summer is a season which needs a lot or natural coolant foods and watermelon is one of those. Over 92% of water and other trace nutrients make watermelon a boon when it exactly comes to harvest from the onset of summer season. Instant hydration that the watermelon provides, is one of those apparent benefits of eating the whole fruit or its fruit juice. Though the fruit is full of water, it increases the urine flow but does not strain the kidneys. Let us see some more of the health reasons that you will fall in love with this fruit all over again.
Benefits of eating Watermelon
Lycopene content in watermelon is said to lower the blood pressure in body, especially in anklets.
Watermelon has a lot of antioxidant property along with vitamin C. These antioxidants fight in reducing the free radicals in our body cells that might otherwise cause cancer.
Due to its high water content (About 92%), the fruit is highly soluble and gives plenty of fibre along with being beneficial to digestion and regularising bowel movement.
Choline is important element that promotes sleep, muscle movement and learning, which acts as an anti-inflammatory agent as well. This choline also helps in maintaining the cell structure.
Low in calories, watermelon has only about 46 calories in about a large katori full of fruit. Hence, this fruit is suitable for those who are calorie conscious and want to cut down on the calorie intake as well.
Watermelon is a good source of vitamin A in the form of carotenoids. Presence of vitamin A and C are also great for maintenance of hair and skin, while avoiding sunburns.
While eating the whole fruit is always beneficial, the cooling fruit juice when consumed alone or along with a medley of fruit juices is a treat in summers. Include melons in salads, curry, mocktail, popsicles, smoothie and more. Find ways to include it in daily food during hot days and fall in love with the coolness it provides to the body, besides other benefits.