Dinner Recipe
Garlic Spinach Balls Recipe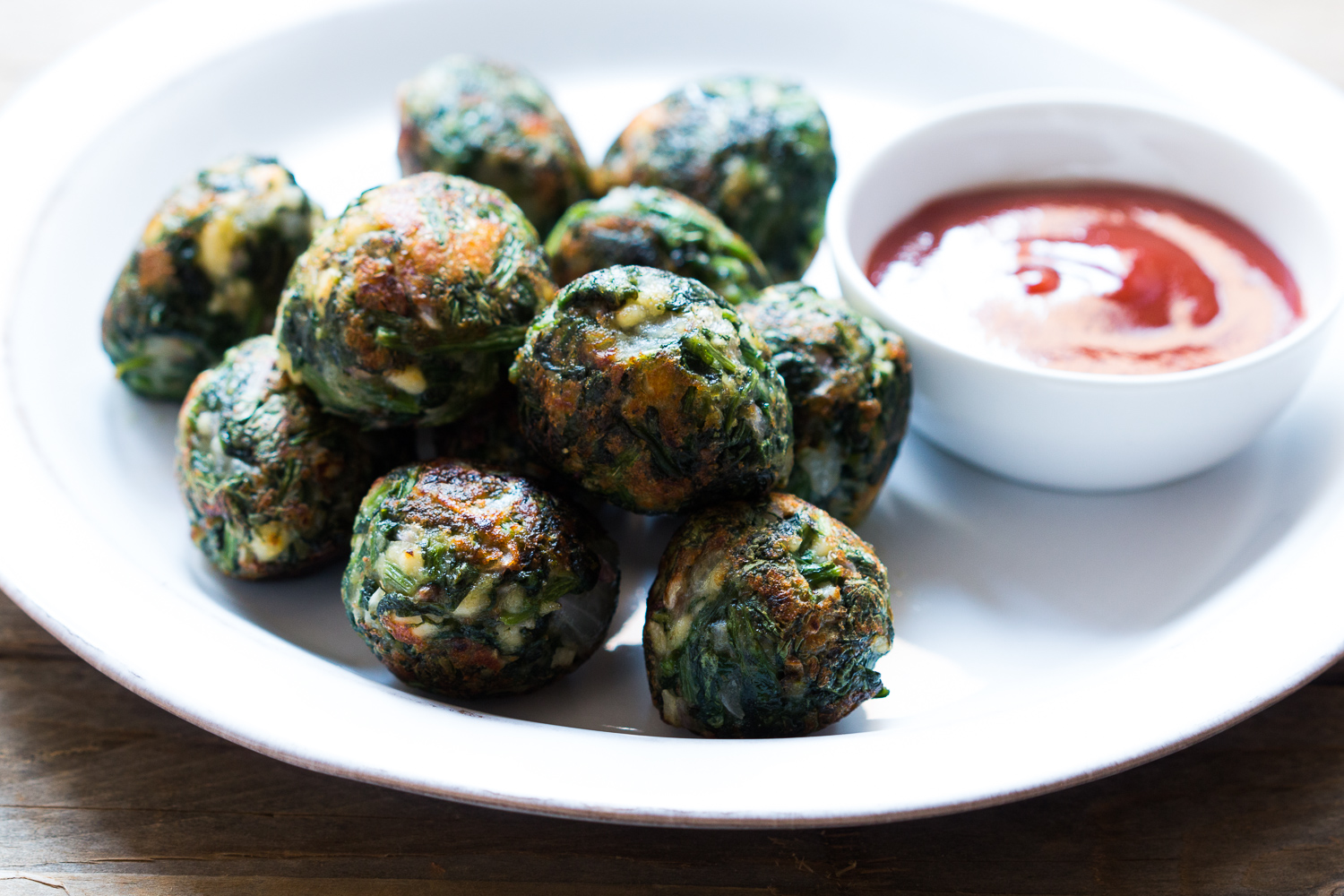 To begin making Garlic Spinach Balls, first heat a pan on medium heat and add one teaspoon of oil in it. Add grated garlic and chopped onions to it. Saute them for a couple of minutes till the onions become transparent.
Once the onions are cooked, add chopped spinach and saute for 2 to 3 minutes till it softens and most of the water from the spinach is evaporated. Allow this mixture to cool.
Once the mixture is cools down, add mashed potatoes, all purpose flour, chilli powder, oregano and salt to taste. Mix well till all ingredients blend together.
Make lemon sized balls out of spinach potato mixture. Refrigerate the spinach balls for half an hour. Refrigerating the balls help them to get firm and crunchier while cooking.
Finally to cook the Garlic Spinach Balls, heat a paniyaram pan on medium heat. add a few drops of oil into each cavity of the pan. Place the spinach balls into the cavity and cook them on all sides till they become golden brown. (Keep turning them around in the cooking process so they get roasted evenly).
Once done, remove from the pan and place on the serving platter and proceed to make the remaining spinach ball the similar way.
Serve the Garlic Spinach Balls hot with tomato ketchup or hot Schezwan Sauce as an appetizer for parties or even pack them into the kids school snack box.